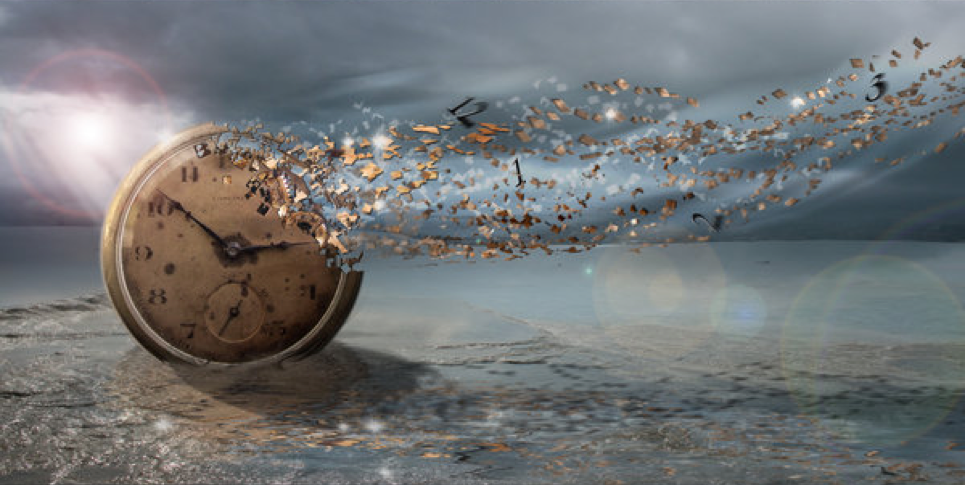 Over the last year, I have experienced the passing of several friends and loved ones.
It all started a year ago when an acquaintance of mine, died in a sudden bicycle accident. Being an avid bike rider this caught my attention. He was riding along a lonely country stretch of road and was the victim of a "hit and run." He laid by the side of the road and died a couple hours later with no one at his aid.
A few weeks later a friend of mine was killed on his motorcycle on a Southern California freeway. The traffic came to a sudden stop and he was traveling too fast. He rarely rode his bike to work, but this day he did. He tried to swerve and miss the car in front of him, but in the process, was hit and killed. He was 52, married and a devoted father of five. I attended his funeral in shock. I remember sitting in the back of the chapel wondering how this could of happen.
Only days later my wife Susan received an urgent phone call from her Mother that the Bishop of their LDS Ward in St. George, Utah also died in a freak accident. He had just been inducted into the University of Utah's Football Hall of Fame and now, at just 42 years old, was gone leaving his wife and four young children.
"Why was this happening?" I thought. For weeks, the thoughts of their un-timely passing's weighed heavy on my heart.
Do any of us know the timing or circumstance(s) of our passing?
Of course not, and yet our brains play a trick on us believing that we will all live a long and happy life and yet people die suddenly every day.
Have you ever noticed how time seems to race by faster and faster? This is something I have yet to understand. Of course, time moves just the same when we are young as when we are old, but what is it about our sense and perception of time that makes it feel like it's just racing by faster in our older years? I think it is about our perceptions, but amidst our fast-paced world the desire to slow down and enjoy each precious moment is the wish of my heart.
I got an urgent call from a friend who asked me to help her granddaughter. She then shared a terrible story. Her granddaughter's husband was experiencing severe abdominal pains. Within 30 days, he passed from colon cancer. A couple weeks later, an emotional and tearful wife Holly was in my office as we began the process of somehow putting her life back together.
A few weeks later one of Susan's closest childhood friends passed of a very rare strain of cancer. She was just 54. Susan was blessed to have seen Lisa on Mother's Day while we were in Arizona, where she was undergoing cancer treatment. Following this terrible news, we sat once again in a somber funeral chapel contemplating the purposes of our lives, the contributions that we make, and the preciousness of each day.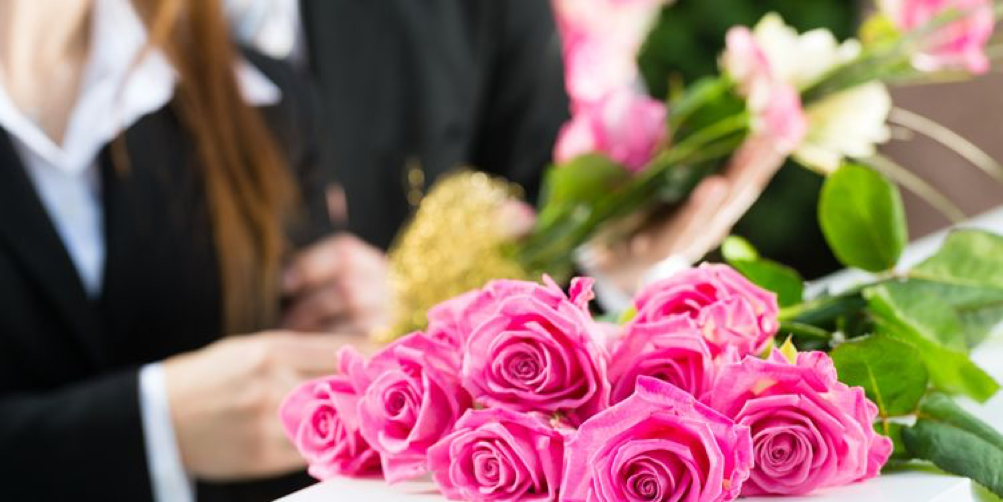 The second verse to one of my most favorite LDS church hymn #226, "Improve the Shining Moments" kept coming to my mind. Here are the lyrics:
Time flies on wings of lightning;
We cannot call it back.
It comes, then passes forward
Along its onward track.
And if we are not mindful,
The chance will fade away,
For life is quick in passing.
'Tis as a single day.
Amidst the pondering of this hymn we were reaching out to several clients in my office for scheduling, but Art was not calling back. My office finally got him on the phone, but he immediately rebuffed my request for a meeting. Art then gave me the terrible news. He had been diagnosed with pancreatic cancer. He was in hospice and said his time was short. I was stunned on the phone.
Art was older and in his early 80's, but I know a lot of active retirees in their 80's. I asked Art what I could do. Rather speechless, he mentioned he had already communicated to his children to reach out to me after his passing. I had not yet met his children, so I asked if I could reach out to them immediately to introduce myself. Art welcomed the kind gesture. We talked for a while on the phone and I expressed my sincere love and concern for him and then we said our final goodbyes. Art, died six weeks later.
A few weeks after his passing, his children gathered in my conference room for the disposition of his assets. It gave me a great opportunity to share my friendship and admiration for their father and to extend my sincerest condolences. Tears were shed. I could tell Art was a good father to his children.
It seemed this experience with Art and my other young friends was only the beginning because over the course of the next few months, there was Norman Zix then Skeeter Hodges and then Juanita Kindinger who also passed. I know this might be rather depressing, but stay with me here…
These were all older friends of mine. Norman was a widow and a retired corporate financial professional and better yet a part-time piano man. Being an accomplished player he would routinely get asked to perform at special events. A shipping company, even into his early 80's, would pick up his piano from his home and deliver it to the place where he would play. I will miss my talks with Norman around his kitchen table.
Skeeter was a WWII hero and consummate man's man. I loved hearing the stories from his youth. Juanita was a retired scientist at UCR. She never married or had children, but boy did she love her nieces. My visits were always a treat! I have never seen so many types of chocolate laid out across a coffee table. Her last few years were a struggle. My visits followed her from her personal residence, to an assisted living center and then to a nursing facility in Redlands until she died.
I could speak volumes more of these friends and of their lives and what I learned from each of them. And there have been others over this past year. But, their passing's continues to speak to me, not only of the fragility, but also the urgency of life.
Each of us are aware of many who have suddenly lost their lives in recent months, from Houston, to Florida, to Mexico, to Puerto Rico, to the tragedy of Las Vegas and to the devastating fires in Northern California.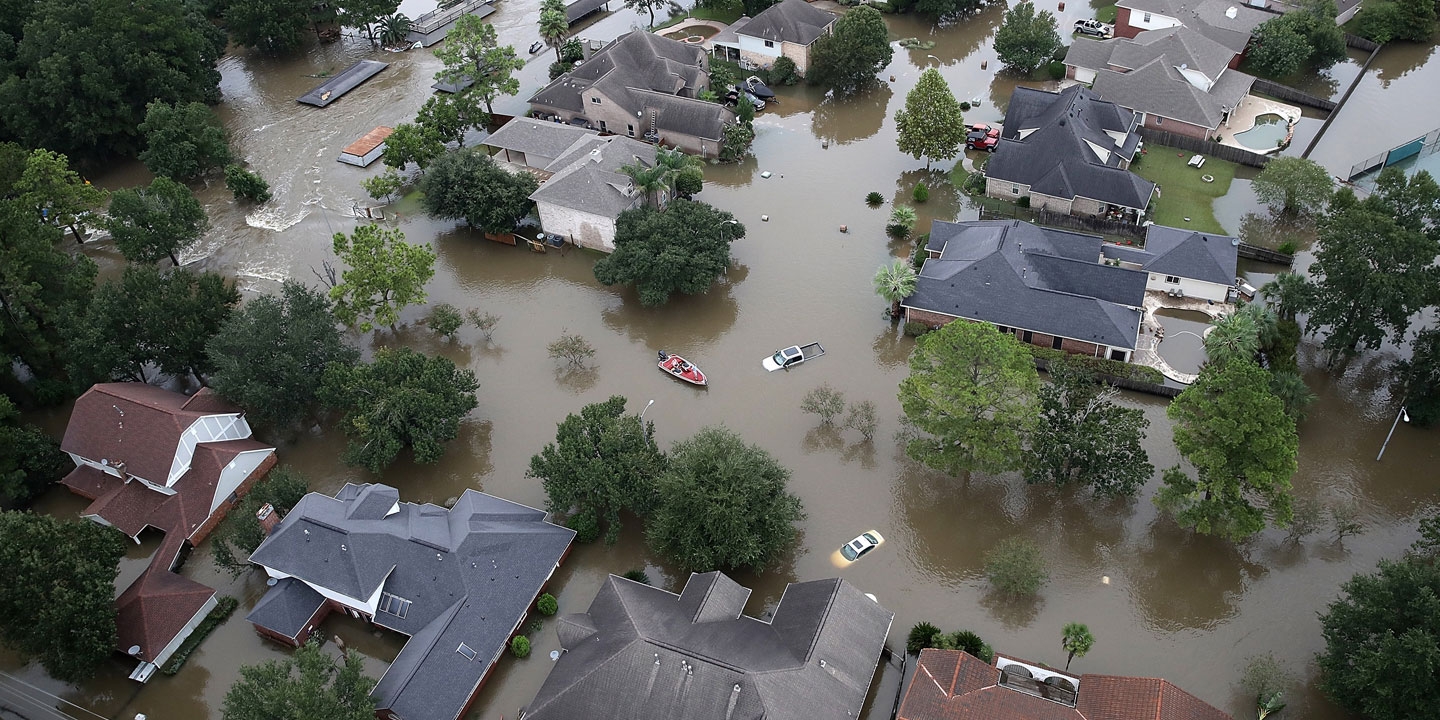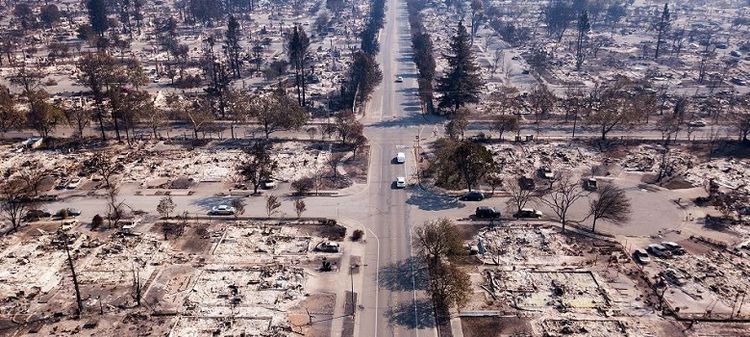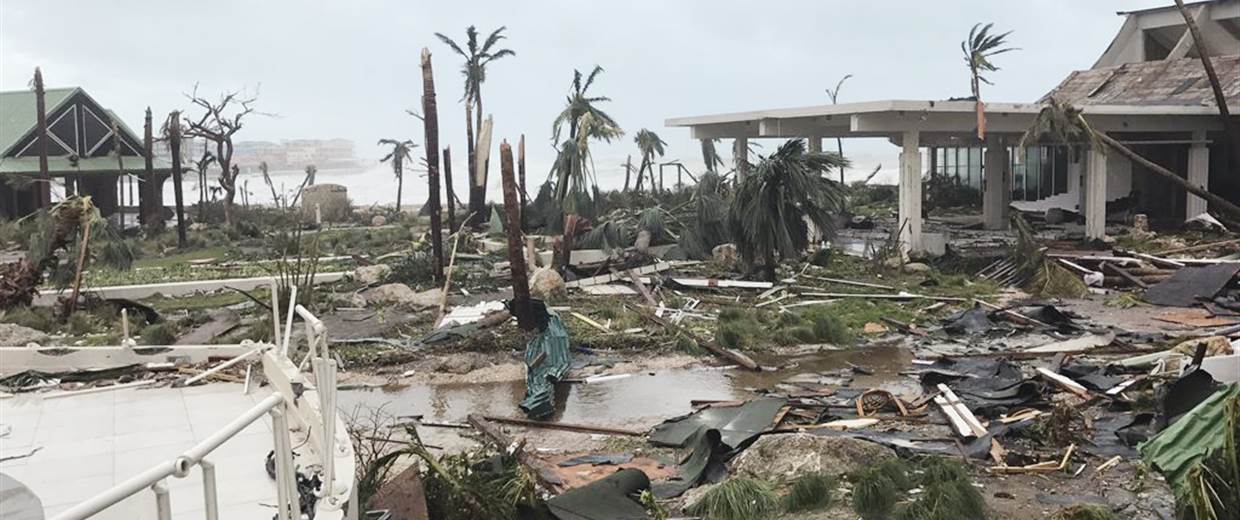 Suddenly, without warning, your time on earth can be over. We do not know the time or the day. We do not know the hour or the circumstances which bring us to our last breath. We do not know when a friend or family member will be taken from us. Whether it be sudden or someone who has lived a long and productive life, losing a loved one is a painful experience. The fragility of life calls us to a state of readiness and to treat each day with the care and respect it deserves.
If today was your last day, are you ready?
Looking back at the end of his life, Jacob in the Book of Mormon said,
"our lives passed away — like as it were unto us a dream" Jacob 7:26
Stephen R. Covey in his book, "The Seven Habits of Highly Effective People" suggests a hypothetical event each of us should consider. He shares it to illustrate his Habit #2 which is,
Begin with the End in Mind
His chapter starts with an interesting premise.
"In your mind's eye, see yourself going to the funeral of a loved one. Picture yourself driving to the funeral parlor or chapel, parking the car, and getting out. As you walk inside the building you notice the flowers, the soft organ music. You see the faces of friends and family. You feel the shared sorrow of losing, the joy of having known, that radiates from the hearts of the people there. As you walk down to the front of the room and look inside the casket, you suddenly come face to face with yourself.
This is your funeral, three years from today!
All these people have come to honor you, to express feelings of love and appreciation for your life. As you take your seat and wait for the service to begin, you look at the program in your hand. There are to be four speakers."
A family member – brother, sister, nephew, aunt, etc…
A friend – someone to give a sense of who you were as a person
A co-worker or business associate
A person from your church or community with whom you served
What would you like each of these persons to say about your life?
What kind of husband, wife, father or mother would you like the words to reflect?
What kind of friend or business associate?
What character would you like them to have observed in you?
What difference would you like to have made in their lives?
Covey says, "To begin with the end in mind means to start with a clear understanding of your destination. It means to know where you're going so that you better
Let me tell you a story…
I had a conversation with a faithful priesthood leader in my LDS Stake a couple years ago. He gave me permission to share his story with you. Understanding he had been less active in his church life for many years, I asked him what experience or event had caused his heart to change, drawing him back into church activity.
This brother described himself as having a rather rebellious or contrarian attitude with a somewhat cantankerous spirit. A curmudgeon of sorts…
He said he was a pain to various Bishops (Pastors).
Then, he went to the funeral of a friend and heard glowing stories of his friend's life and his positive contributions to the world.
Suddenly, sitting there, he felt confronted with himself…
Was he living the kind of life he felt proud of?
Was he being the kind of person he really felt he could or should be?
Sudden he felt a compulsion to change and to transform to a better "Me."
This experience began a process of change in his life that brought him back into full fellowship with the saints and a great priesthood holder.
In a sense, while at his friend's funeral, he was writing his own eulogy! Penning in his mind's eye what he wanted the remaining years of his life to be. I have felt these same feelings press upon me again this past year, as I have had so many friends pass away.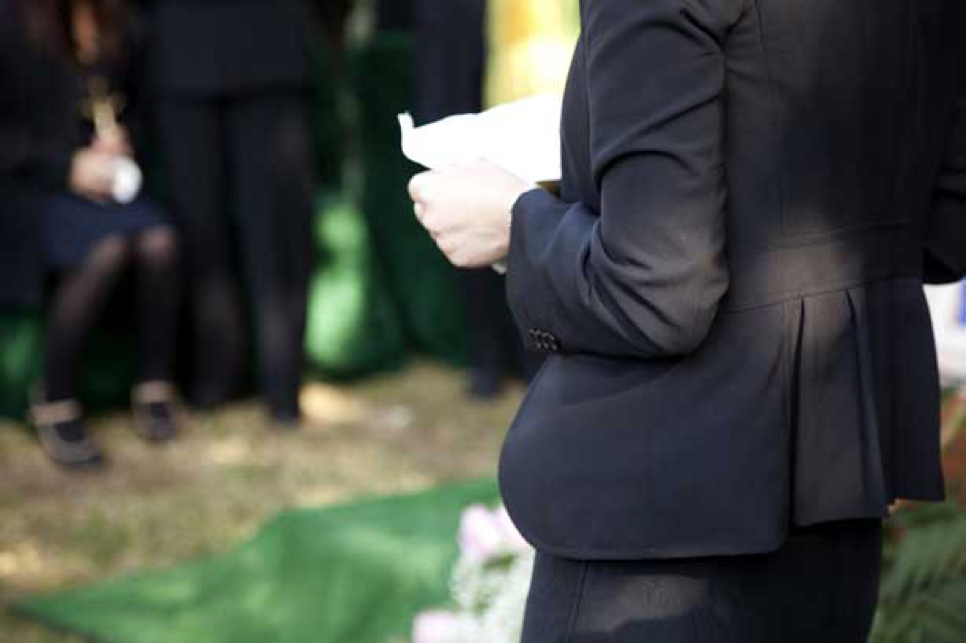 In these quiet moments, if we will look at our lives through the lens of our Heavenly Father's Plan of Happiness we can gain increased clarity, context and meaning.
Alma, a prophet in the Book of Mormon, teaches us that,
"this life is the time for men to prepare to meet God" and that we should
"not procrastinate the day of our repentance until the end"
"for … if we do not improve our time while in this life, then cometh the night of darkness wherein there can be no labor performed." Alma 34: 31-32
Listen to the counsel in another verse of the aforementioned hymn.
Improve each shining moment.
In this you are secure,
For promptness bringeth safety
And blessings rich and pure.
Let prudence guide your actions;
Be honest in your heart;
And God will love and bless you
And help to you impart.
Over this past difficult year, my grandfather was concluding his life in mortality. He hit age 100, then 101, 102 and 103. Amazing! Knowing that his time was drawing near, I accelerated my visits to see him more frequently. I traveled to Utah in February, then April then September for his 104th birthday party and again just a few days ago, only to hold his hand for the last time just hours before his passing.
On one of my recent visits he shared with me his worries. Looking back, he wondered if he had done enough. As if he was reviewing in his mind his more than 100 years on this earth. He worried about his son, who was less active in the faith, and others whom he was concerned. He questioned in an introspective sort of way his own contributions.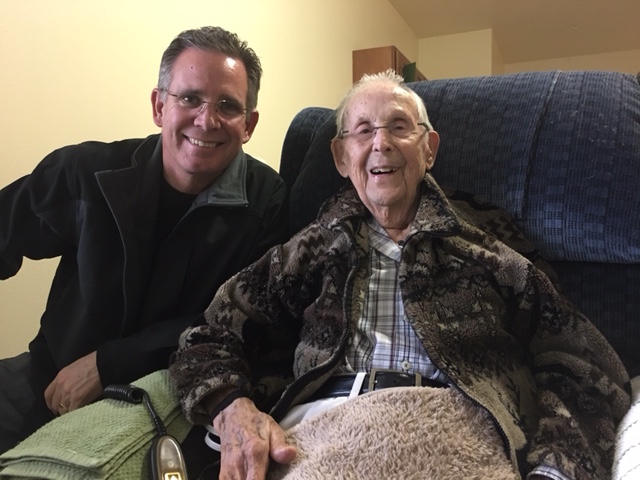 This from a faithful former LDS Bishop, Stake President and a Patriarch of over 30 years. I was humbled and inspired by his reflective thoughts and tender words of rescue and ministry. I could not hold back the tears on that visit. His goodness was just so profound, it just oozed out all over. I was struck by his humility and unyielding desire for improvement. His example of love, care and concern for others is a shining example to others, but for me it has always been most profound. For him, in his final hours, he was still thinking of others.
Over this past year, though this process of loss and grieving and the penetrating reflective thoughts it has entreated in my life, I have come to realize in a very deep and visceral way the importance of each and every day. I have come to understand the acuteness of our contributions in this life and of what truly matters:
Family, country, community, neighbors and friends. In a sense the power and importance of meaningful, supportive and loving relationships. Gentleness, meekness and kindness. In a word and attribute of charity, which has been described as the pure love of Christ. The importance of being anxiously engaged in a good cause and the admonition of not being commanded in all things, but to elect to do good continually. In short, the power of agency and choice in our lives. And finally, the Importance of acquiring Christ-like attributes, or the ultimate quest of discipleship.
But the road of discipleship is not an easy one… There many curves, bumps and bends on this adventurous road. I believe the first step on this journey is to understand our divine heritage.
Consider Moses's experience.
Moses was told by the Lord, "Behold, thou art my son."
        "And I have a work for thee, Moses, my son; and thou art in the similitude of mine Only Begotten…" Pearl of Great Price, Moses 1:6
        "And then the Lord showed Moses the creation of the world, "and the ends thereof, and all of the children of men" Pearl of Great Price, Moses
1:8
What was Moses's reaction?
        "Now for this cause I know that man is nothing, which thing I never had supposed." Pearl of Great Price, Moses 1:10
Moses knew who he was. He was created in the similitude of the Savior himself. Moses was a son of God. Knowing this, Satan came and tempted Moses and in a mocking tone said,
        "Moses, son of man worship me." Pearl of Great Price, Moses 1:12
Satan challenged and attacked Moses's identity as a son of God. But Moses knew who he was! In this struggle of wills, the first three attempts to thrust Satan out of his midst FAILED. But Moses finally invoked the name of the Son saying,
        "In the name of the Only Begotten, depart hence Satan."
And Satan departed and cried with a loud voice, with weeping, and wailing and gnashing of teeth.
As we understand our divine identity, and make the exercise of faith in Jesus Christ our first priority, we can be successful on our roads of discipleship. Its quest can be the most fulfilling and meaningful experience of life's quests.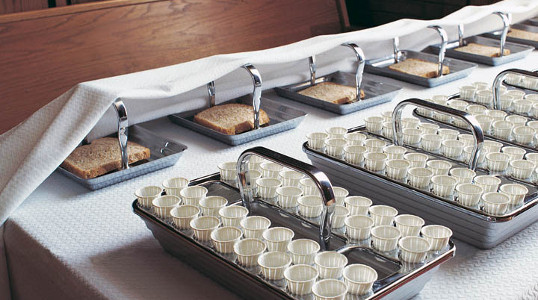 Each Sunday, as baptized members of The Church of Jesus Christ of Latter-Day Saints, we have the opportunity to renew our sacred covenants by partaking of the emblems of the Sacrament. I testify that as we are willing to take upon ourselves His name and keep His commandments and always remember Him, we can have His Spirit to be with us always. This promise is profound!
As we faithfully participate in this experience each week, we allow through our faith and diligence the Atonement of Jesus Christ to literally change our very natures. We grow and develop grace for grace. Through dedicated worship in his holy temple we can continue this change from the carnal, natural man to the divine.
Even though we don't know how long we will be here or the hour or day of our passing, let us make this weekly experience of change and renewal, that of partaking of the Sacrament of the Lord Jesus Christ a central theme of our lives. Let us worship in His holy house and draw closer to him as we do the work for the living and our dead.
Before he died, Lehi, an ancient American prophet and loving parent in the Book of Mormon, reminded his children that they could either, "Act or be acted upon". He placed before them a choice, "Liberty and Eternal Life or Captivity and Death." 2 Nephi 2:26-27
And so it is with us. Lehi's counsel makes our choices in mortality clear. In a world of uncertainty and commotion, with turmoil and calamity all around us, let us anxiously engage in meaningful, wise choices each day. Let us make relationships, the quality of charity, the power of agency and the road of discipleship a priority in our lives. Let us remember who we are. Let us improve each shining moment. Let us live each day as if it was our last. In the sacred name of our Savior, Jesus Christ, Amen.
This article is adapted from an address given by Mark E. McKell at a Riverside Stake Conference of The Church of Jesus Christ of Latter-Day Saints on October 22, 2017 in Riverside, CA.