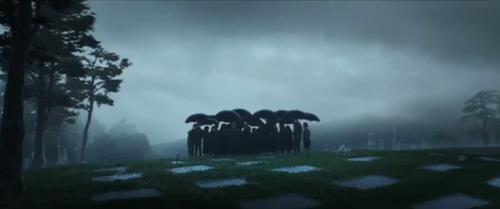 Several years ago, I took a six-month leadership course sponsored by the National Association of Insurance & Financial Advisors. The program's focus was to develop leaders by fostering personal growth, enhancing business practices and helping develop personal leadership skills.
One of several books assigned for the class was "Seven Habits of Highly Effective People" by the late Stephen R. Covey.  20 years had passed since I had first read his book, so I welcomed the review.  Back then, I was a young father, but now while taking this course my two oldest were married and pursuing their own careers.  My third son was serving a two-year LDS mission in Guatemala and my youngest was ready to graduate from high school.  In short, my life had changed dramatically.
The last half of the course focused on entrepreneurial leadership.  The biggest assignment was to write a comprehensive business plan for one's business.  "This would be the easy part," I thought.  Early in my career as a business consultant, I collaborated on many business plans for clients in the healthcare industry and later found myself teaching business planning principles in many venues.  Years later in the insurance and financial services industry, I helped dozens of agents not only develop their own business plans, but coached and mentored them toward attainment.
As the instructor laid out the task, a unique component in the syllabus caught my eye.  A personal eulogy was to be our first step in completing our individual business plans.  "A personal eulogy?  This sounds odd," I thought.  A personal eulogy was not part of any business plan I had previously written.  Once completed, we were then to formally read it in front of the group as if at our own funeral.  "That sounds morbid," I thought.  But the more I thought about it, the more is sounded intriguing.  I must say I was taken back having never attempted such an assignment.
In addition, we were also asked to write the speech from the perspective of who would be delivering it.  "Hmmmm, who would I select?" I thought.  After some pondering, I thought of my oldest son, Adam, who I thought would likely give the address at my funeral.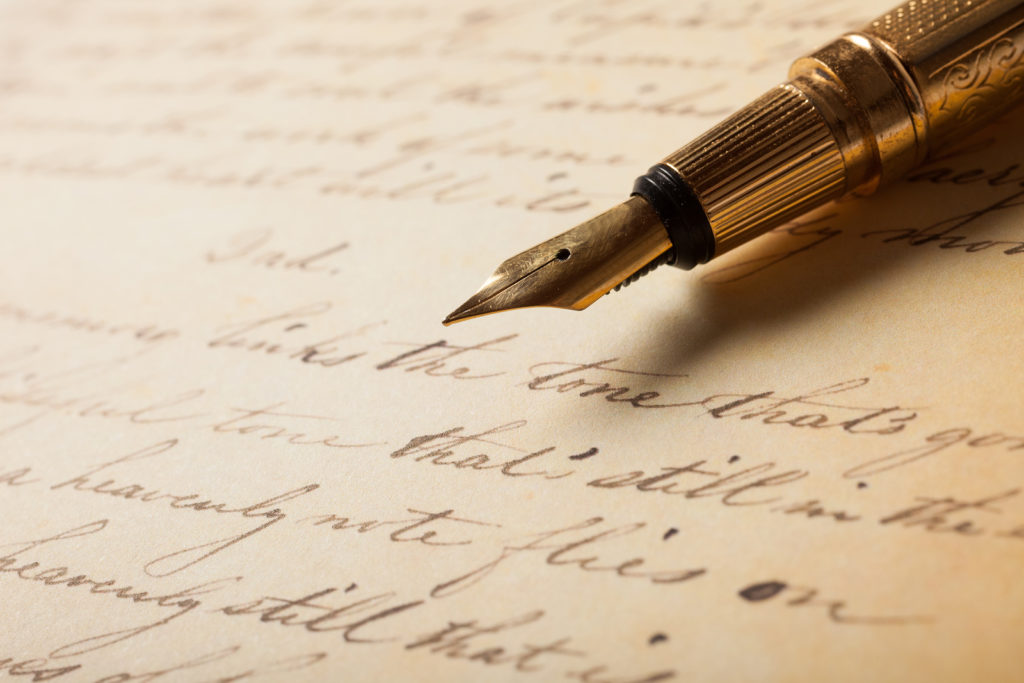 Much of the rest of that day's session we discussed Dr. Covey's second habit, "Begin with the end in mind."  Consistently, his chapter starts with an assignment to mentally attend your own funeral.  Still sounds a bit morose, doesn't it?  Stay with me here…
Covey states, "In your mind's eye, see yourself going to the funeral of a loved one.  Picture yourself driving to the funeral parlor or chapel, parking the car, and getting out.  As you walk inside the building you notice the flowers, the soft organ music.  You see the faces of friends and family.  You feel the shared sorrow of losing, the joy of having known, that radiates from the hearts of the people there.  As you walk down to the front of the room and look inside the casket, you suddenly come face to face with yourself.  This is your funeral, three years from today!"
I had never considered such a thought.  But, I must say, this invitation mesmerized me and I couldn't stop thinking about it.  The notion struck me to the core.  It was riveting as I wondered about all of the circumstances and particulars of the day and what would be said of me.
Take a minute and consider the same. Visualize this future solemn personal event while considering the following questions:
Who will speak at your funeral?
What would you like them to say about you?
What kind of husband, wife, father or mother would you like the words to reflect?
What kind of son or daughter, aunt or uncle?
What kind of friend?
What kind of business associate?
What character would you like them to have observed in you?
What difference would you like to have made in their lives?
Over the next 30 days as I completed the assignment, I was infected with the above questions and the introspective answers they sought.  Completing this assignment was an emotional one for me as I tried to put thoughts to paper. For days I struggled to write how my life would unfold over the next 30+ years and my resulting experiences that hadn't occurred yet.  But, the more I focused the more my future came into view.  At the next session, I stood there in front of the class, behind a small lectern, and gave my own eulogy.  It was emotional.  I couldn't stop the tears as I delivered the speech.  I began,
"We are gathered today to pay our respects to my father, Mark Eldon McKell.  My Dad was born to goodly parents, Eldon & Claudia McKell on April 22, 1960 in Fullerton, California.  Mark grew up in a small rural town…"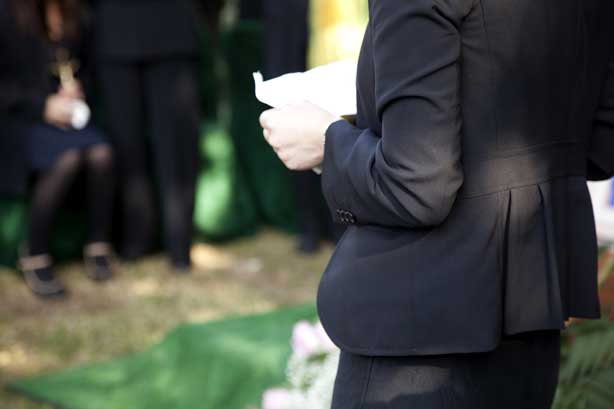 Covey explains this concept of beginning with the end in mind by saying,
"To begin with the end in mind means to start with a clear understanding of your destination.  It means to know where you're going so that you better understand where you are now and so that the steps you take are always in the right direction."
An overwhelming by-product of the writing of my own eulogy was a vivid realization of what matters most.  Its composition transported my highest priorities to the very forefront of my consciousness.  Faith, family and relationships were thrust front and center.  Through all the noise, commotion and turmoil in my life, it was clear what mattered most.  The peace that came with this revelation was riveting.  And then, almost instantly I began to feel a powerful introspective microscope on my life.
I felt remorse, regret and a range of emotions surrounding my present self.   My feelings focused on areas of my life which represented unfinished business.  It's almost as if this experience had heightened all my sensitivities, helping me to focus more acutely on what important priorities I needed to concentrate.  I am not suggesting this was a negative, guilt-trip type emotion or experience, but a strong nudge and realization that my life needed adjustments.
It's hard to articulate, but Covey's simple concept of "begin with the end in mind" has had a powerful influence in my life to this day.  It has shifted my perspective and continues to pull me toward principles and governing values that truly matter.  It's an added lens that continues to make all the difference.  As I have functioned in many leadership capacities, I have felt this perspective help me be more effective and it has helped me see my life's course more clearly.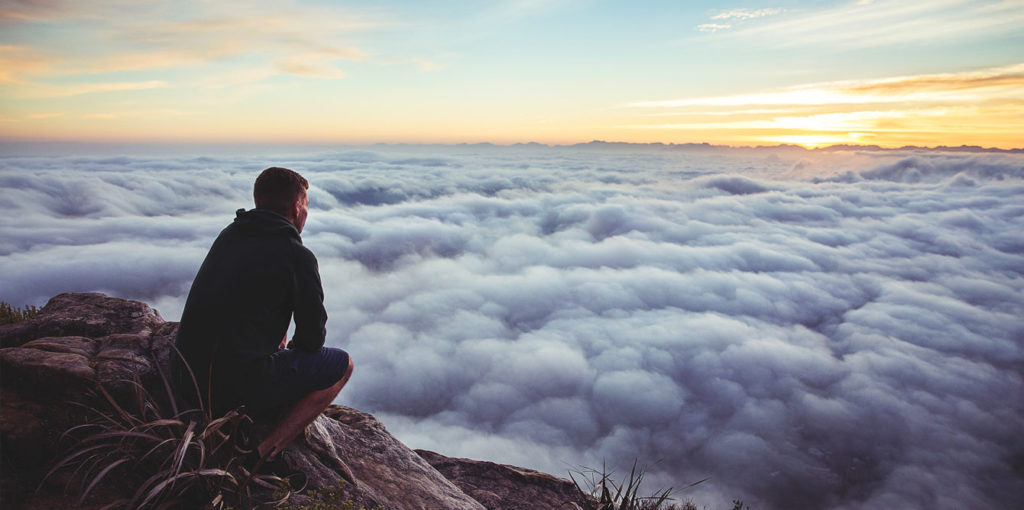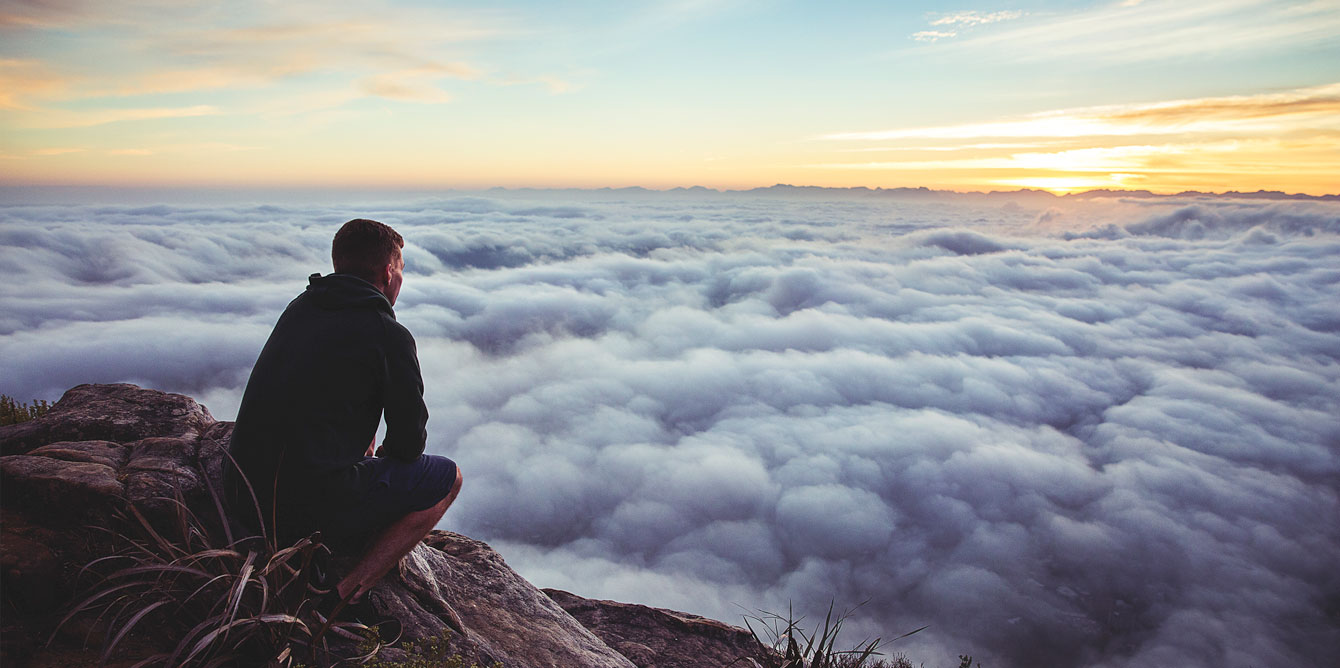 As a result of this experience, I have found myself asking a range of very helpful introspective questions before jumping into a new project or tackling a new challenge.  Questions like the following:
What is my ultimate objective?
What result am I trying to achieve?
What does success look like?
Will this effort align with what matters most?
It's amazing that once the end begins to crystalize, better decisions always seem to follow.  The ability to see the long view more clearly is certainly an attribute worth developing. Remember the advice in Proverbs?  It says,
"Where there is no vision the people perish."
Our ability to cast our minds into the future is a valuable skill for long term success, no matter where or how we are engaged. As we sharpen our vision and consider the longer-term impact of our choices, we can chart a better course and thereby feel an added measure of peace in our lives.
I am deeply grateful for this experience many years ago. It has certainly shaped my perspective and has helped me see through a different set of glasses.  I hope it has helped you reflect on what matters most.