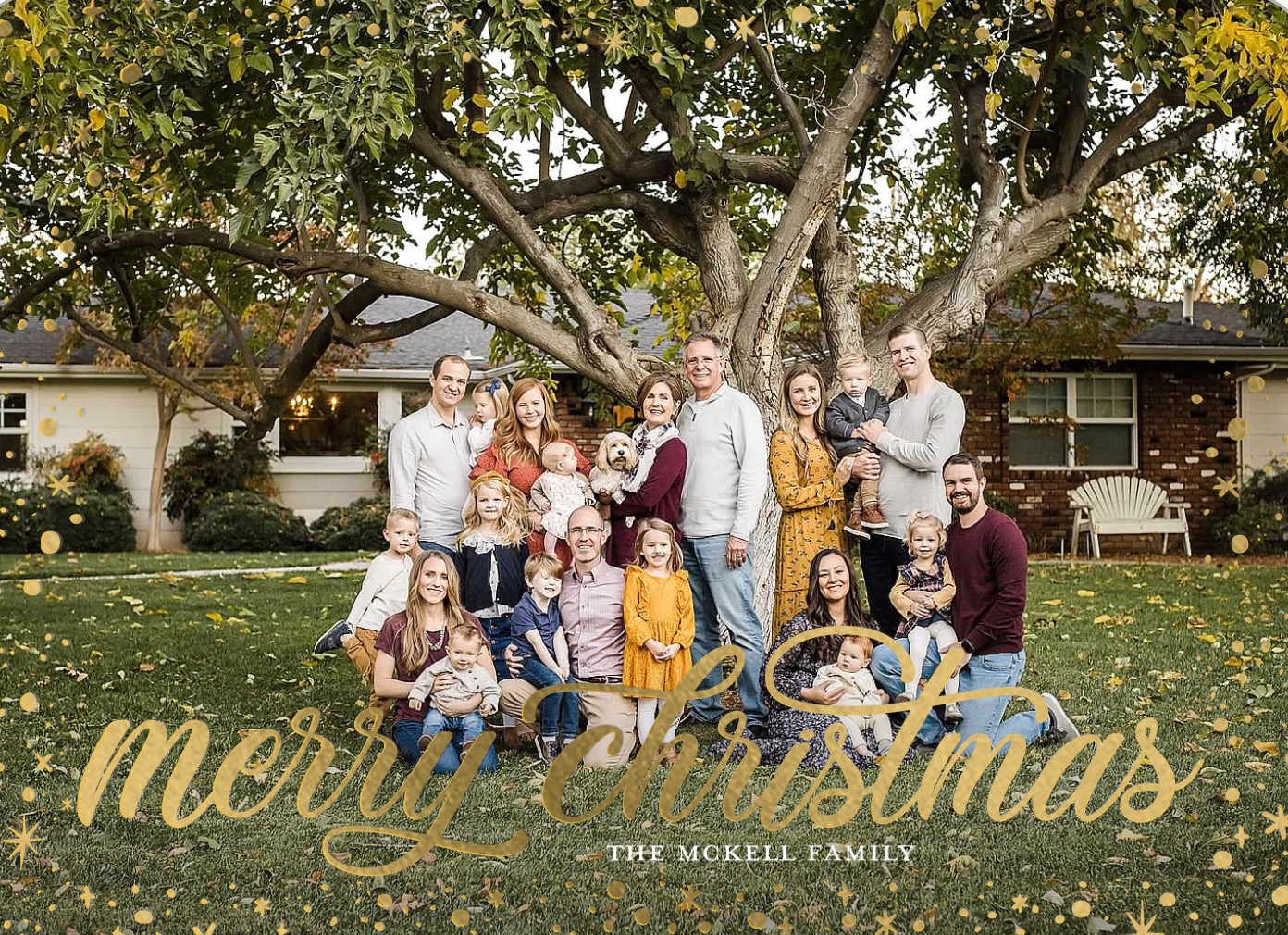 Here we are again celebrating the end of another year.  2020 is drawing to a close and there are many that are happy to see it go.  It has certainly been a trying and difficult year.  I am sure we could all make a long list of the challenges and struggles Americans have been experiencing all year.  But for this writing we choose to focus on some uplifting moments.  Can you find them in your life?  I had to do a little searching, but then I found them everywhere.
I simply looked on my iphone camera roll.  I scrolled back and found fun pics and videos of events and happenings during the year.  I also asked the kids to send me some of their highlights.  We had fun reviewing the year in pictures and videos.  I selected a few to share.  Prepare to smile…
We love you and send our warmest of holiday greetings this year.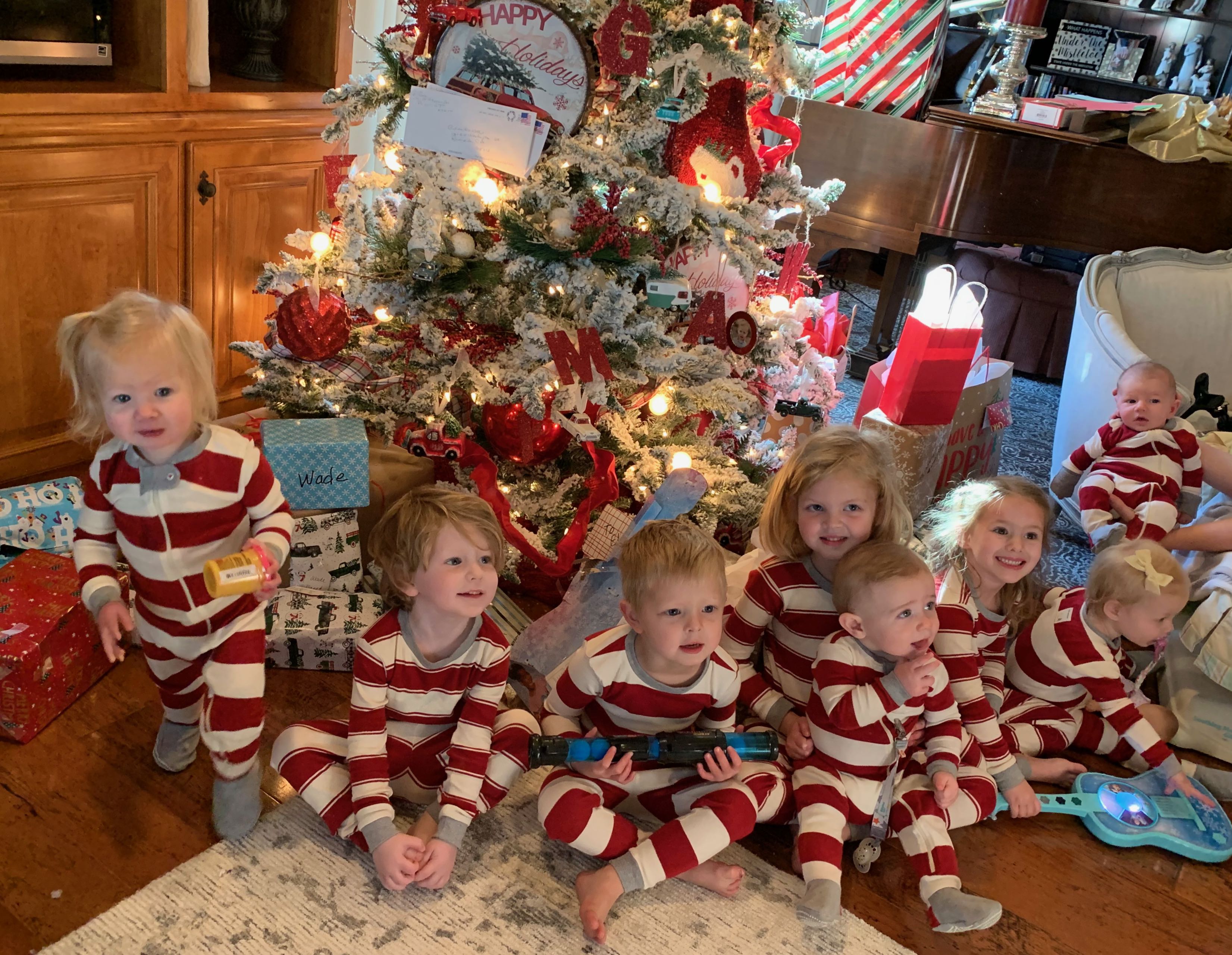 Here is a shot of the grandkids (Rosie, Kage, Ford, Eleanor, Aiden, Molly, Reese and Wade) with matching 2019 Christmas Eve PJ's. Two more arrivals came in 2020.  Stay tuned for their debut.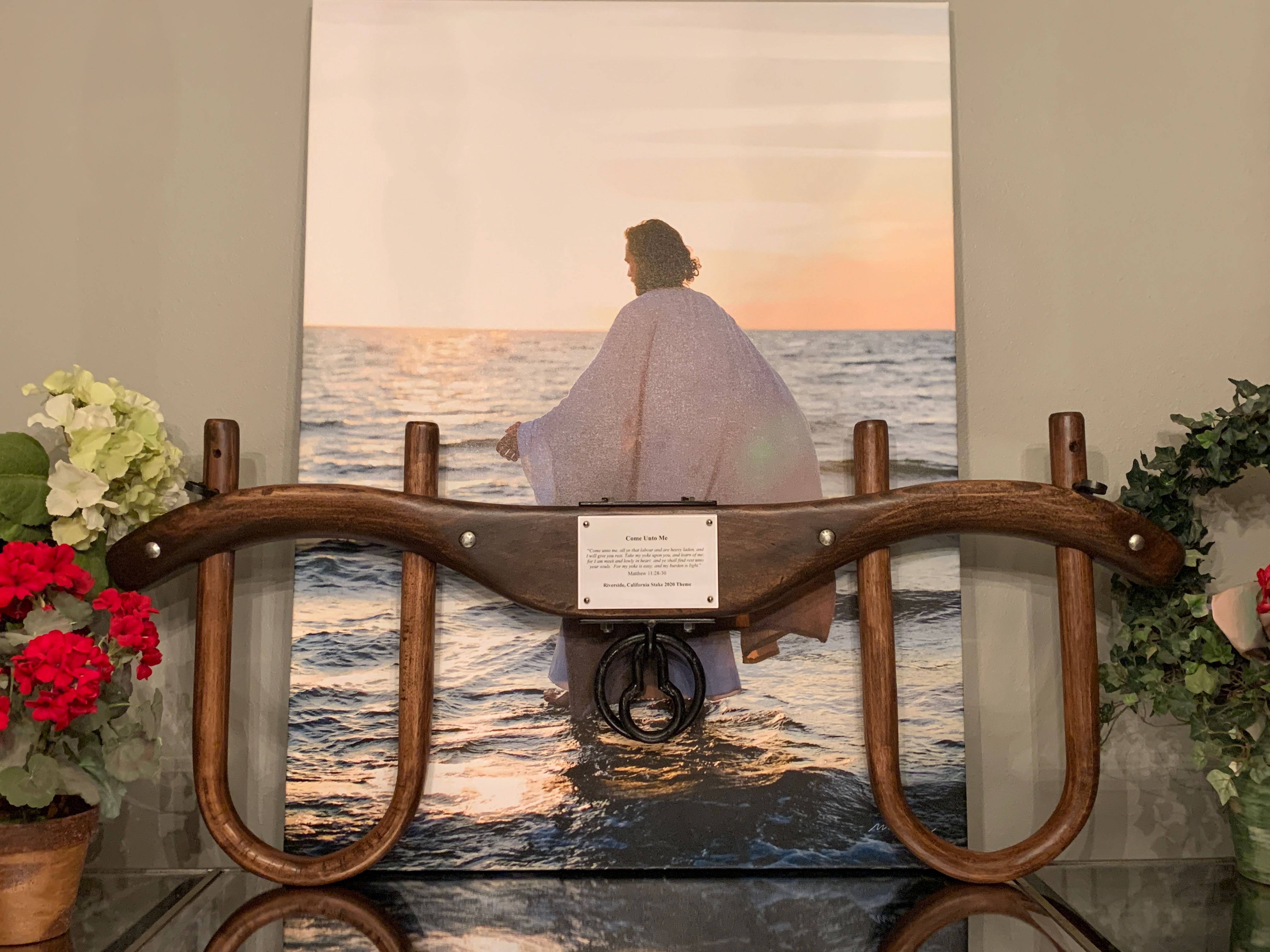 Each year our Stake chooses a theme to help us focus on Jesus Christ.  In the summer of 2019 while traveling across the country in Ohio, Susan and I found a yoke in Amish Country.  The reference to this farm implement in the scriptures has always been interesting to me.  Used as a metaphor describing our relationship with the Savior Jesus Christ is powerful.  The yoke only came unfinished, so with some sandpaper, stain and urethane it has a new finish.  We used it as a teaching tool in our 2020 Ward Conferences.  Our theme is found in Matthew 11:28-30.
"Come unto me, all ye that labour and are heavy laden, and I will give you rest. Take my yoke upon you, and learn of me; for I am meek and lowly in heart: and ye shall find rest unto your souls. For my yoke is easy, and my burden is light."
If there were ever a year where we needed to feel peace it was 2020.  What a wonderful invitation and promised blessing from the Savior in this passage! Susan continued to help lift burdens all year as she served as Relief Society President in our ward.  I was released from the Stake Presidency in September and am now serving in the California Riverside Mission Presidency.  What an incredible blessing to be associating with our full-time missionaries.
Austin and Chandra McKell were blessed with a new baby boy in March 2020, Grant Lowell McKell.  Here is Reese getting to know her new little brother for the first time.  Austin and Chan moved from Salt Lake City to Orem, Ut this year.  Austin graduated from University of Utah and is working at the Rio Tinto Mines in their Geology Lab.  Chandra is still working part-time for Hyatt.
In March, the church shut down all church worship meetings in response to the Covid-19 pandemic.  We had a Stake Conference planned for March 14-15, 2020, but it was cancelled just two days before gathering.  From that time forward it has been difficult not to gather as saints in California and worship together.  Many across the globe have no doubt felt the pangs of being separated from their churches and synagogues.  But, our home centered, church supported focus has come to life and we have learned to feel the Savior's influence in our homes as families.  We give thanks for the priesthood and the ordinance of the sacrament that renews our hearts each week.
Adam and Christy purchased a home in Corona, CA in late 2019.  Kage, their son quickly learned to ride a bike in their new back yard.  Go Kage!  Love how he quickly learned on his "trainer bike" how to use his feet to keep him stable.  Christy is amazing at home with the kids and Adam and I are still anxiously engaged with McKell Partners each day.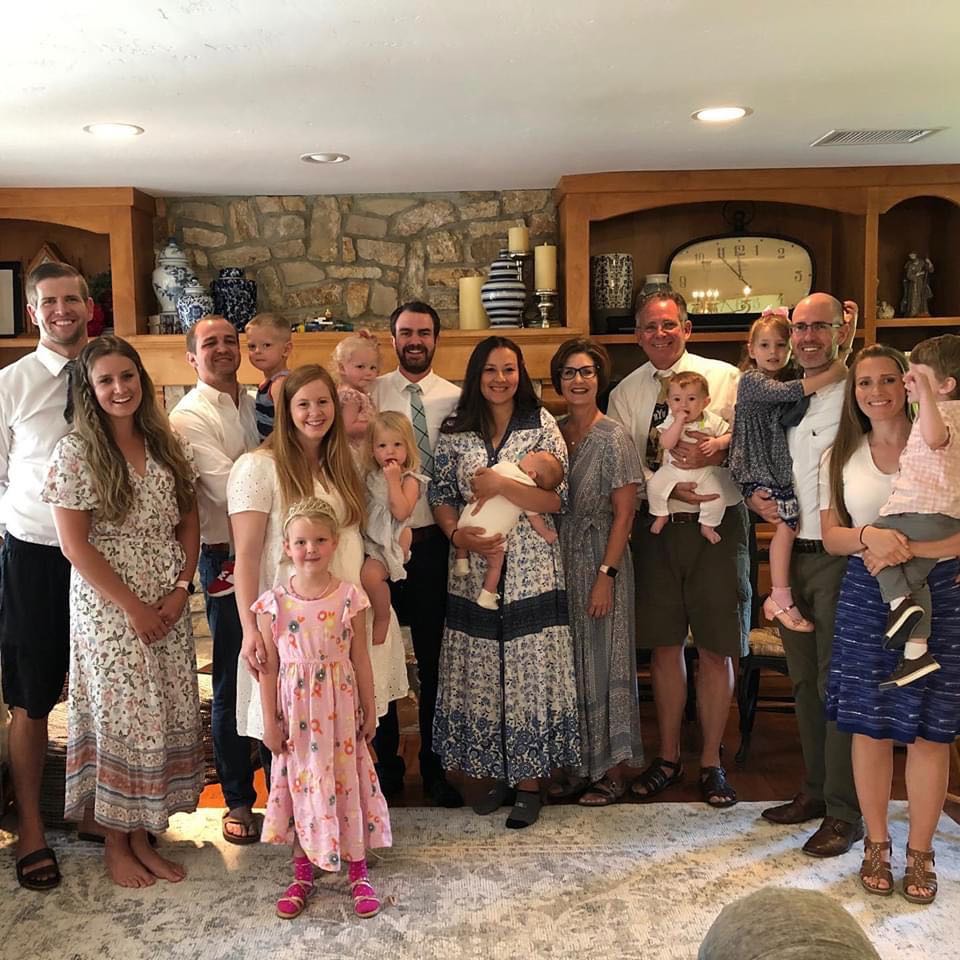 We had a wonderful gathering in the Spring in Riverside for a family Sacrament Meeting and priesthood baby blessing of Grant McKell.  Susan commented to me after the meeting that, "this is what heaven must be like."
Family time continued with the girls, Eleanor and Molly enjoying a ride in the Mustang together.
Here is Aiden giving us a yogurt eating lesson.  Annie's Aaron is in the midst of rotations for the second half of his PA school.  He loves what he is doing.  With a few offers already in hand, we should know by next summer where they will call home.
Aiden discovering the light in the drier.  This kid's motor is always running!
Here is Aiden and Reese playing bubbles with Doris, Austin & Chandra's Llewellin Setter.
And with schools shut down Adam's Christy keeps the learning alive at home.  Christy has done a great job pursuing home school for Molly and Kage.  I am still amazed that the then 3 year old Kage is quizzing his 5 year old sister Molly on geometric shapes.  Smart kids!

Covid-19 brought volatility to the economy and capital markets. You can imagine that we have been very busy at McKell Partners.  With individuals, families and businesses being affected differently due to the pandemic, we have had full days helping existing clients and many new friends desiring to get their financial lives in order.  We added a new team member this year.  Libby Bennett will graduate from Cal Baptist College in the Spring in Finance and has worked with us all year.  She is a wonderful addition to the practice!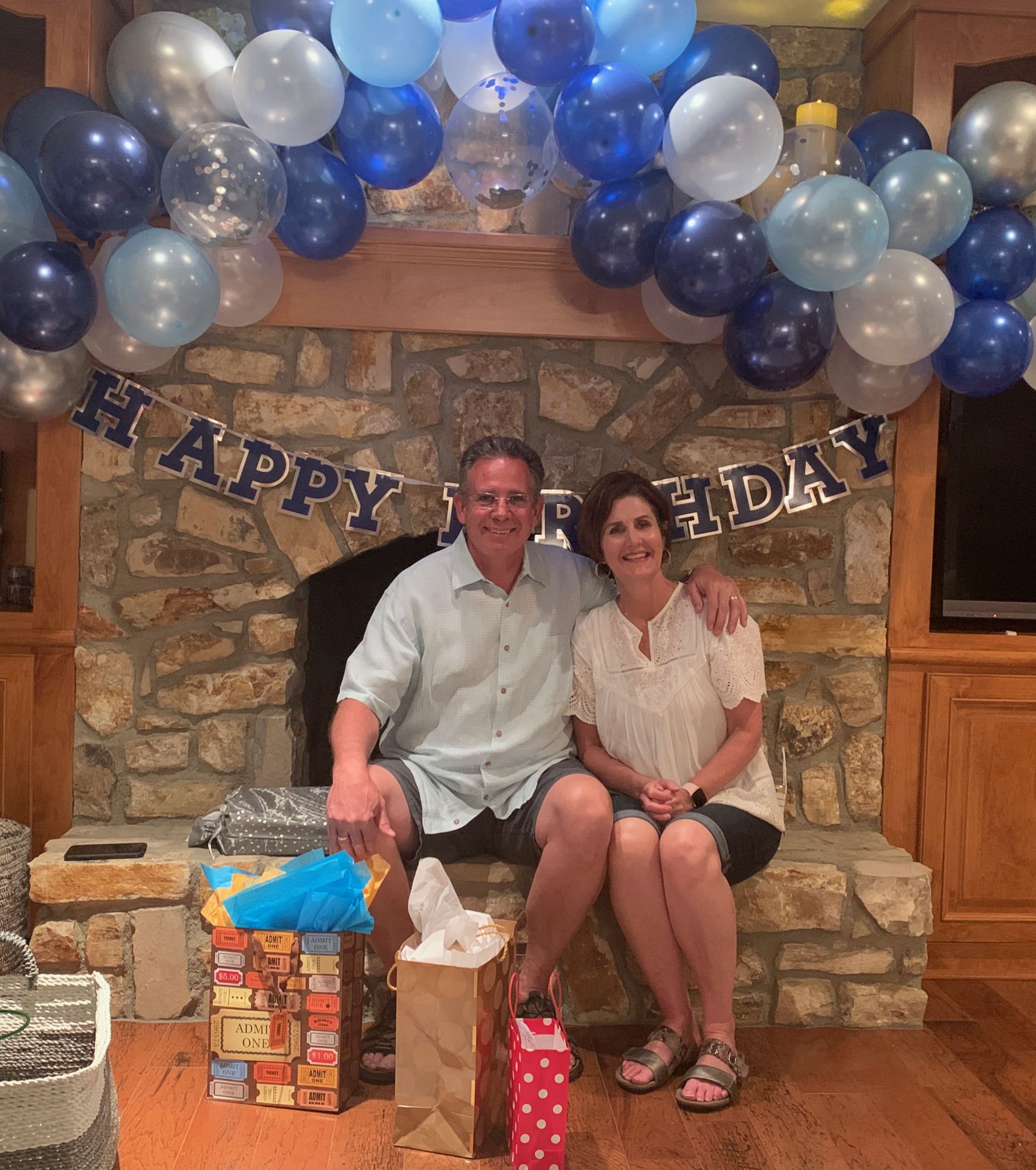 I turned 60 in 2020.  Time is racing by!  It was sad that Covid-19 put a damper on party plans.  I told Susan I would crash her 60th in 10 years. Ha!
Susan and Rosie celebrated their birthdays in May.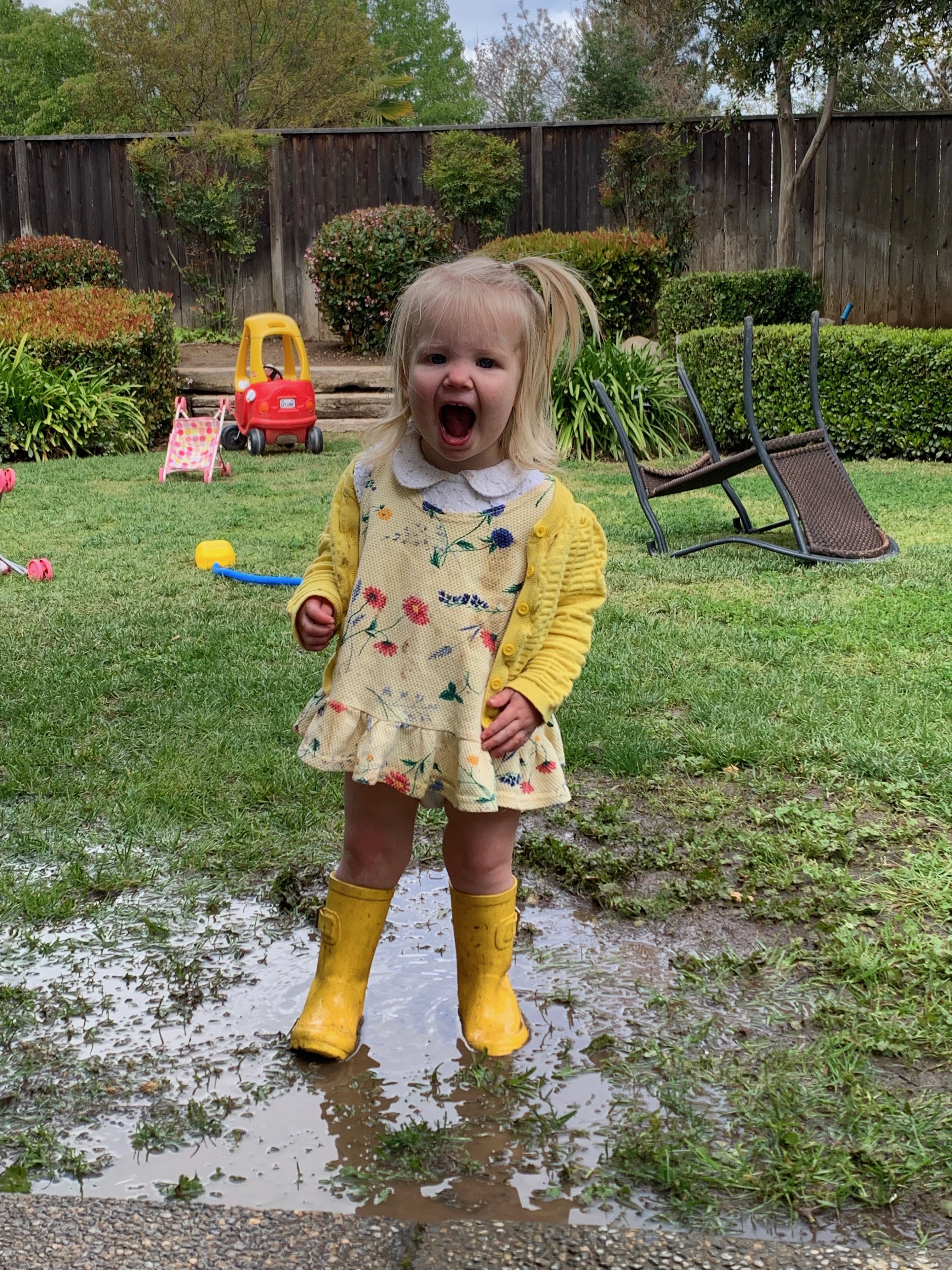 Love the outfit Rosie!  This little one has a wonderful, playful disposition.
Austin and I have been working on a new project the last 18 months.  A 1964 Ford F100 Short Box Pick Up Truck.  For you car guys, 1964 was Ford's last year of the Y Block.  We dropped the suspension about 5 inches and added original rims and caps, but it keeps breaking down as we work out the bugs.  Susan often asks me why I keep driving it and getting stuck.  "Well, sometimes you just have to drive em' to flush out the problems." We are slowly making progress and fixing the problems.  It's turning out to be a nice ride.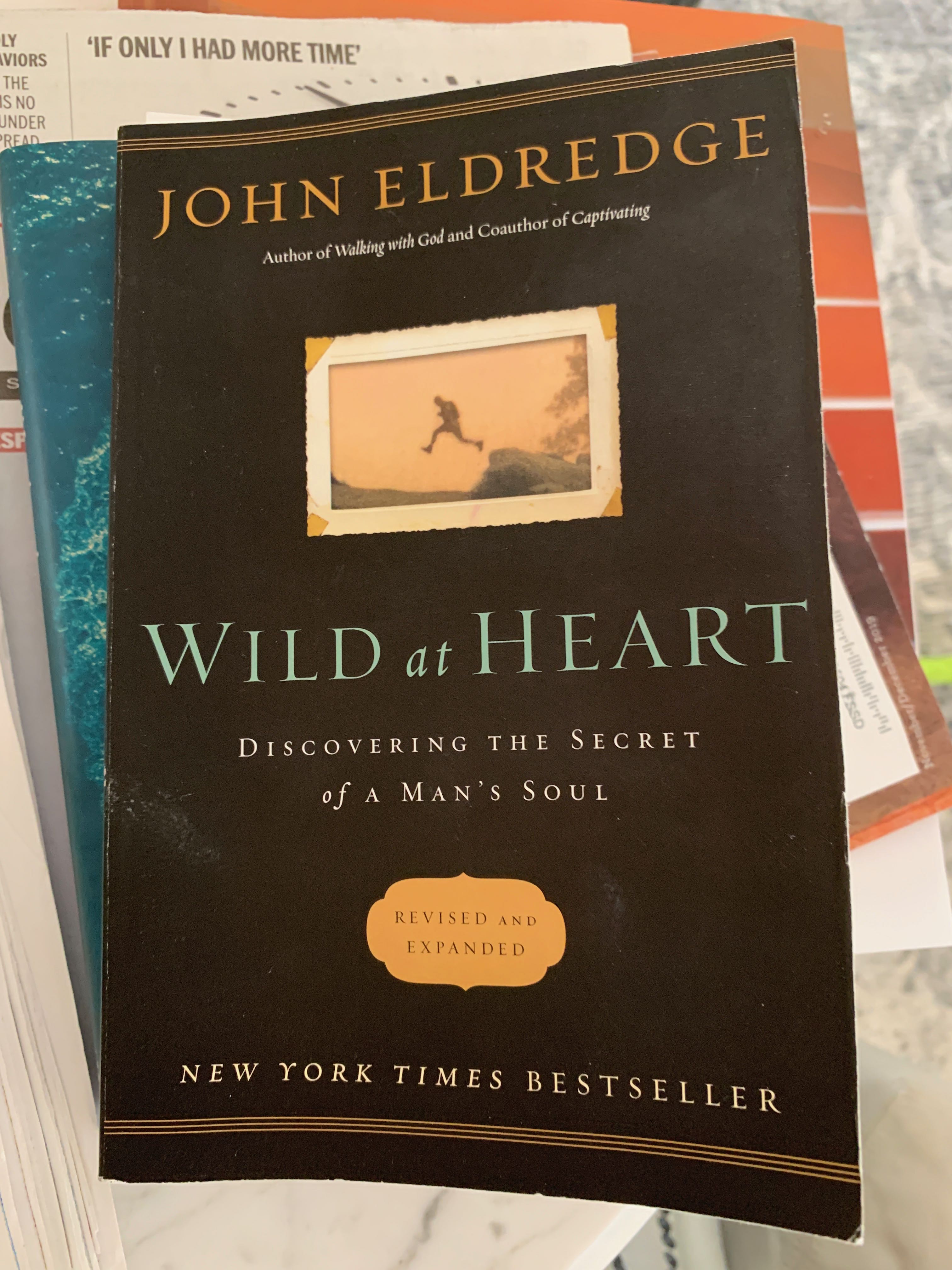 This year I found a great Christian author, John Eldredge.  This book and another titled, "Get Your Life Back" has deepened my understanding of being a Christian man in a fallen world.  As John suggests, men have a Battle to Fight, an Adventure to Live and a Beauty to Rescue.  I recommend this book to every man! Don't miss chapter three, "The Question That Haunts Every Man."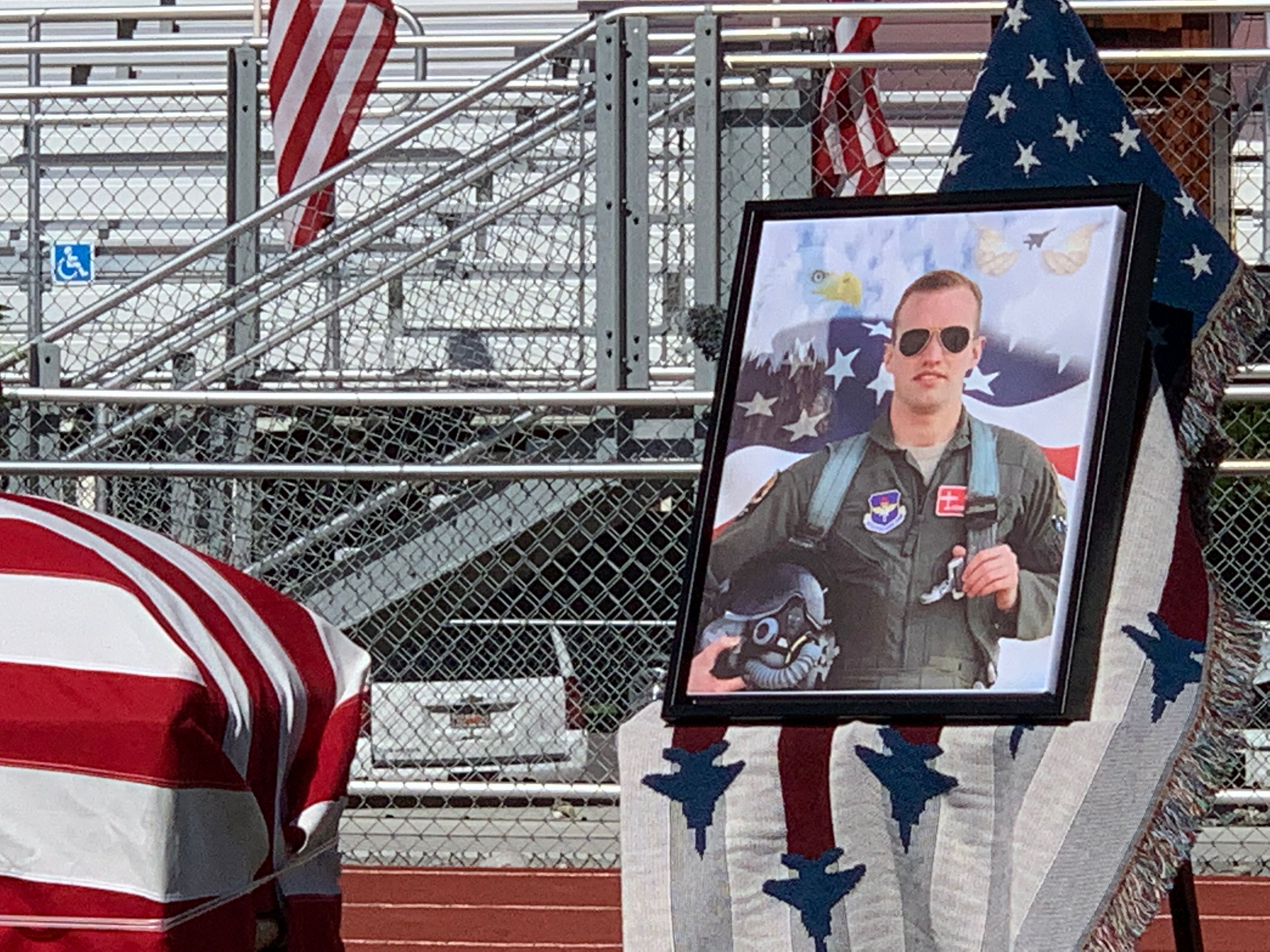 In June we learned of the tragic passing of Christy McKell's brother, Kage Allen.  Kage passed in an Air Force F-16 training accident off the northern coast of England.  Our hearts still ache for the loss of Kage, but his service to our country and his fine example to other's lives on.  We love you Kage!
Having cancelled several vacation destinations this year due to the virus, we found ourselves seeking some time away.  We found it on the coast via a brief motorhome trip to the city of Ventura.  Having the electric bikes made some riding along the beach a lot of fun.
While we were enjoying bikes on the coast Aaron and Ford were riding in Fresno, CA.  Ford made up a song to push them along.  I need some of his energy.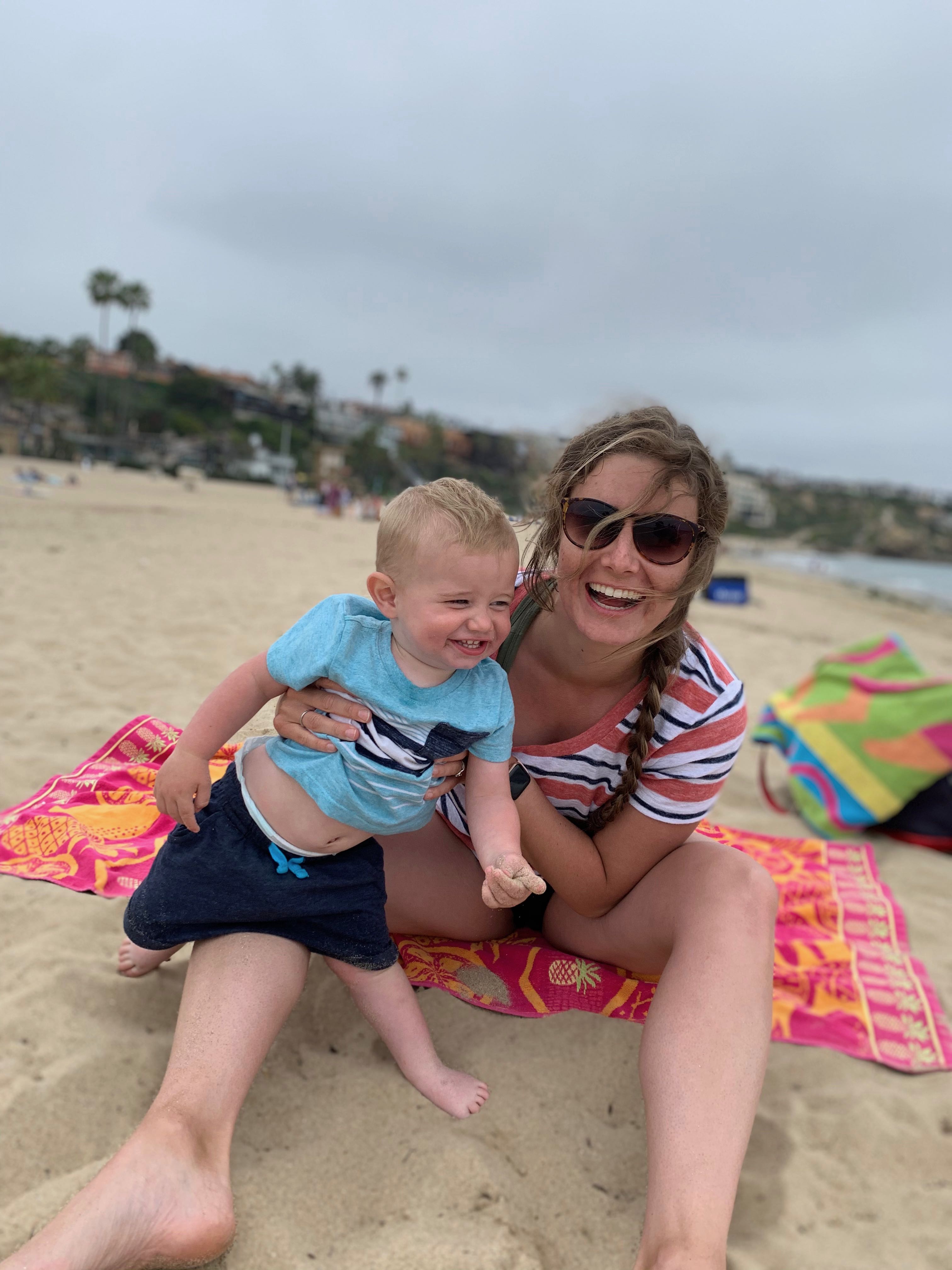 Annie and Aaron Hewlett came down from Utah and we snuck away to Corona Del Mar without Governor Gavin Newsome's stamp of approval.  Here is Annie and Aiden.
Molly's helped Wade cool off in their back yard pool this summer.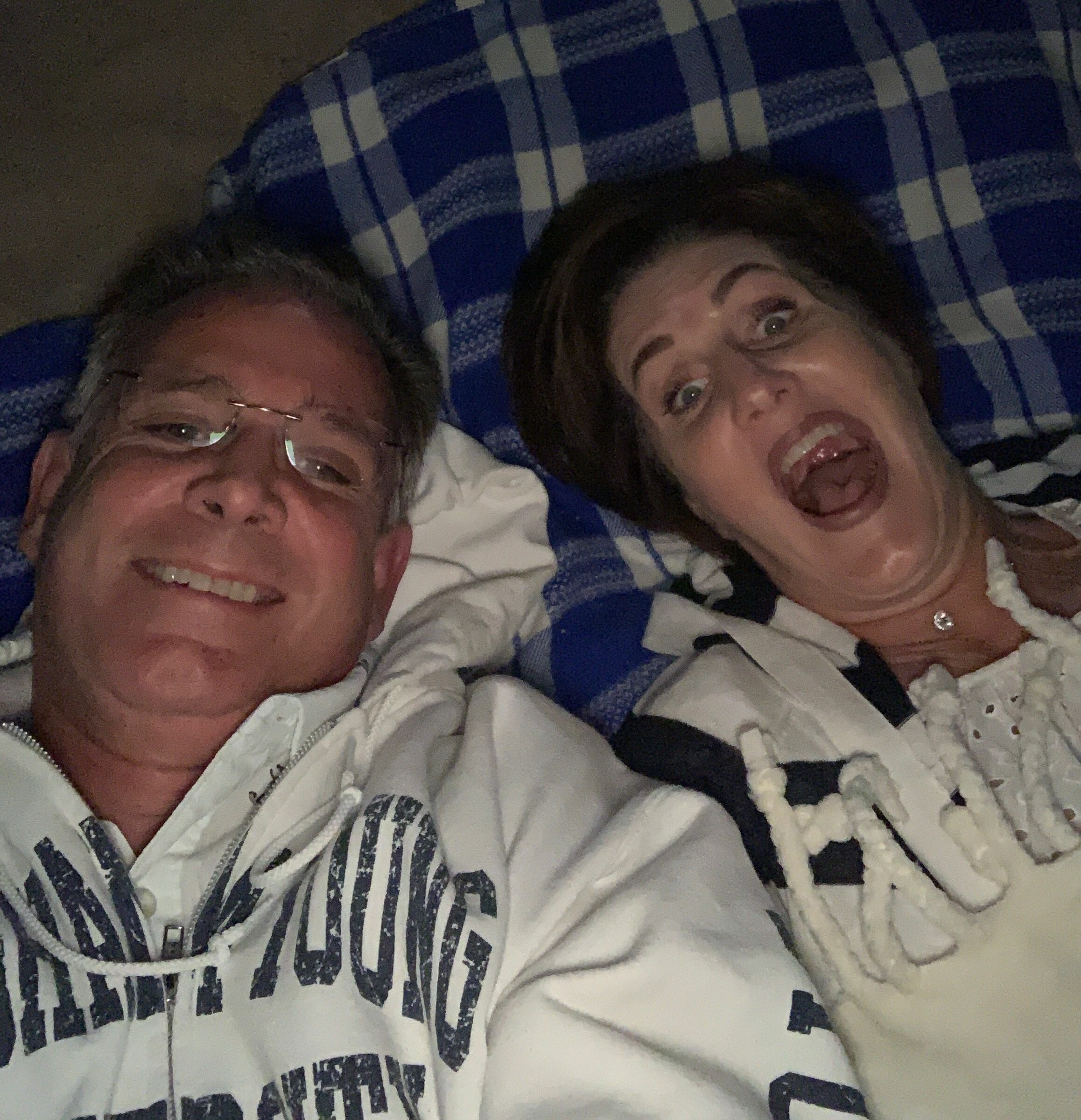 Frustrated and antsy once again, Susan and I jumped in the Mustang one evening and cruised to the beach for a mental reset.   With no movies, restaurants or friends to hang with, this quick trip helped recharge the batteries for yet another week.  Here we are laying on the sand looking up at the stars trying to make sense of a challenging year.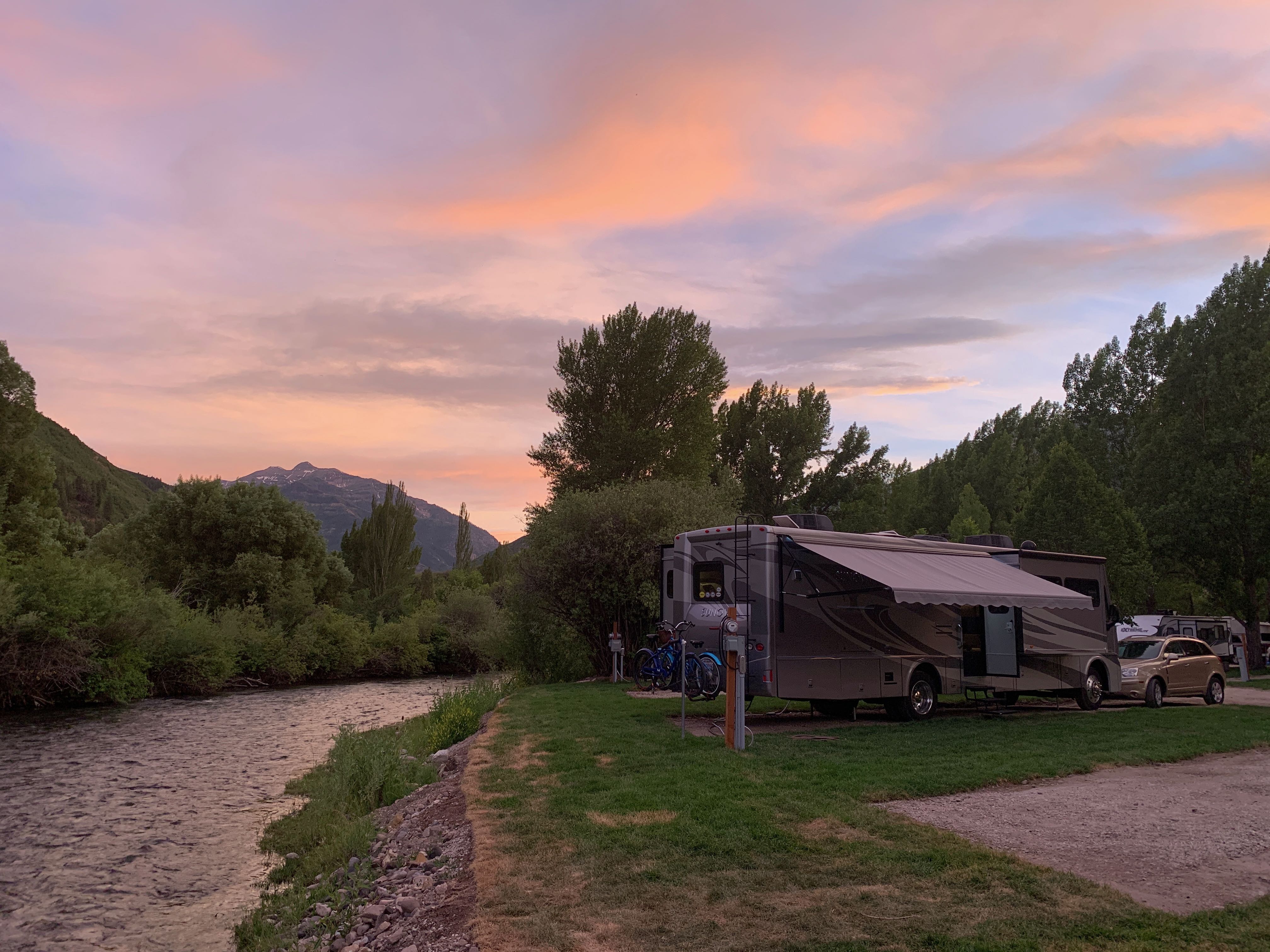 Seeking another recharge, we were able to steal away to a new favorite spot in the Provo Canyon.  We found two RV parks on the river that proved rewarding.  Riding the Provo River Bike Trail late in the fall with the change of colors was true "soul care" as explained by John Eldredge.
Aaron & Caroline were blessed with a new baby girl in July.  Her name: June Caroline McKell.  You should see her cheeks today!  Aaron & Caroline are still in Fresno, CA and have made many friends.  They now have a full family of four and are always on the go.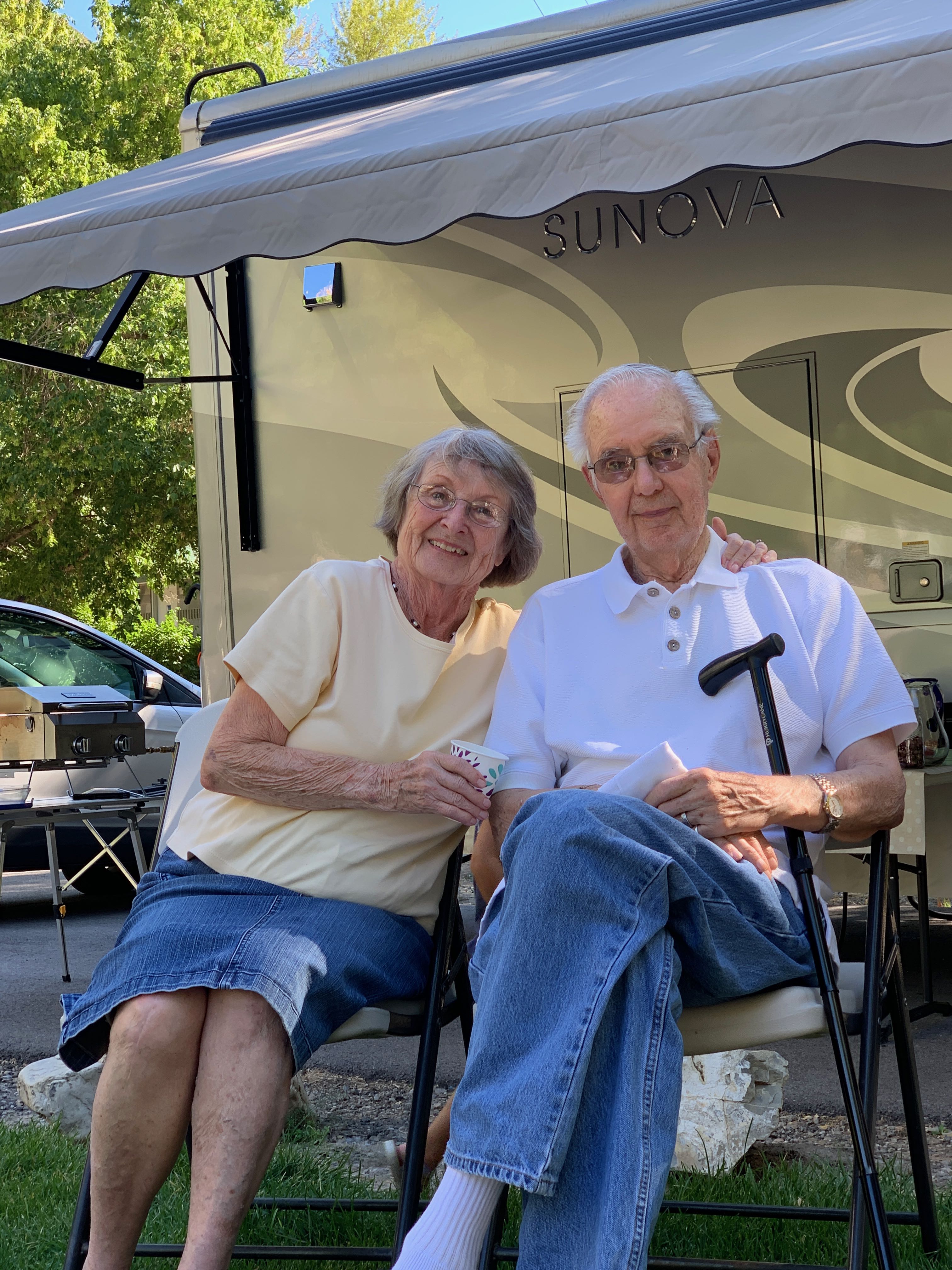 For those of you wondering, my parents are doing well.  We love them dearly and their wonderful examples to our family.  Here they are at a Saturday picnic reunion on the Provo River this past summer.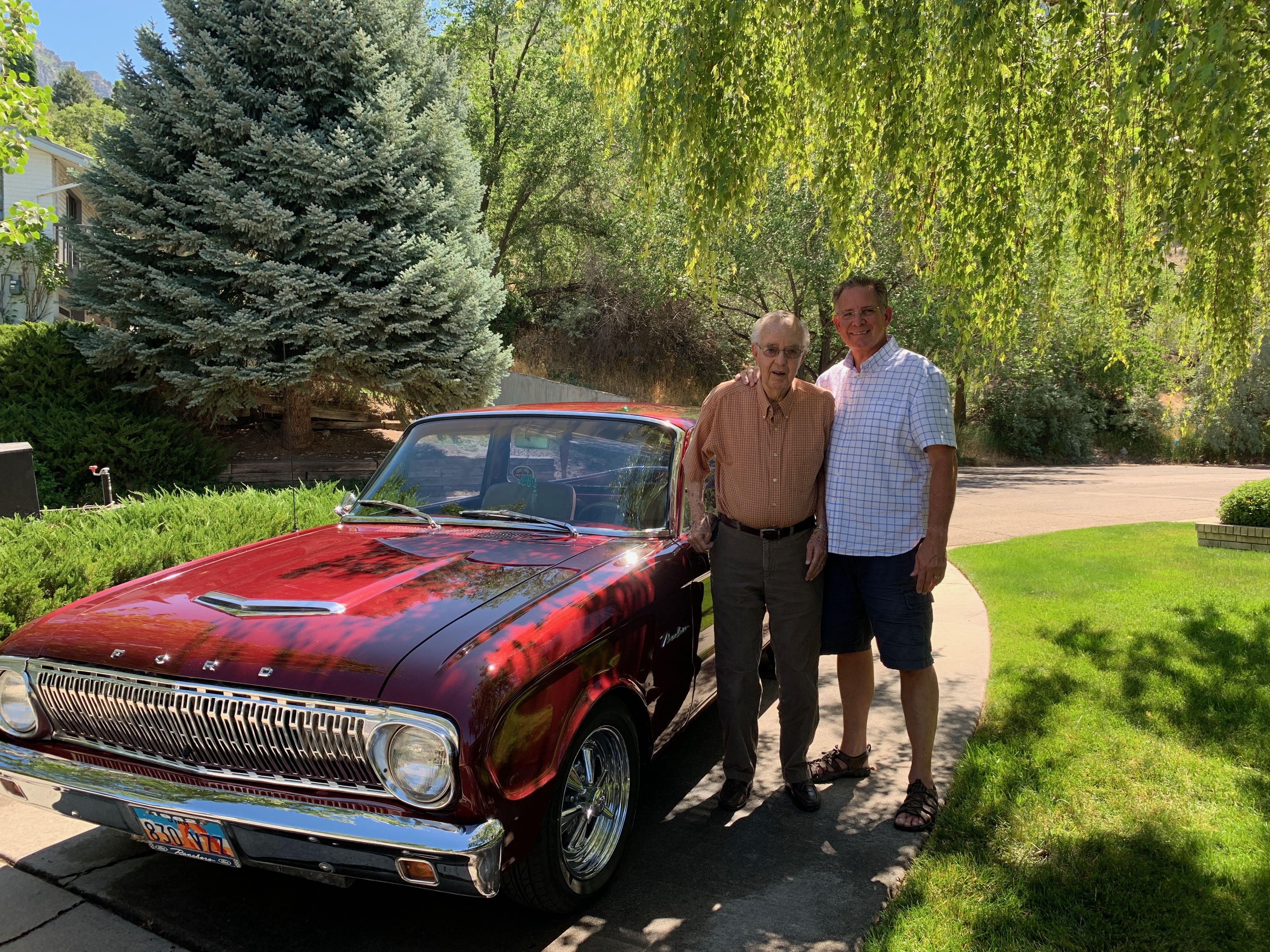 I brought my Dad's 1963 Falcon Ranchero home to Riverside in July for a refresh.  Dad is not driving anymore, so there is much to do to the Ranchero.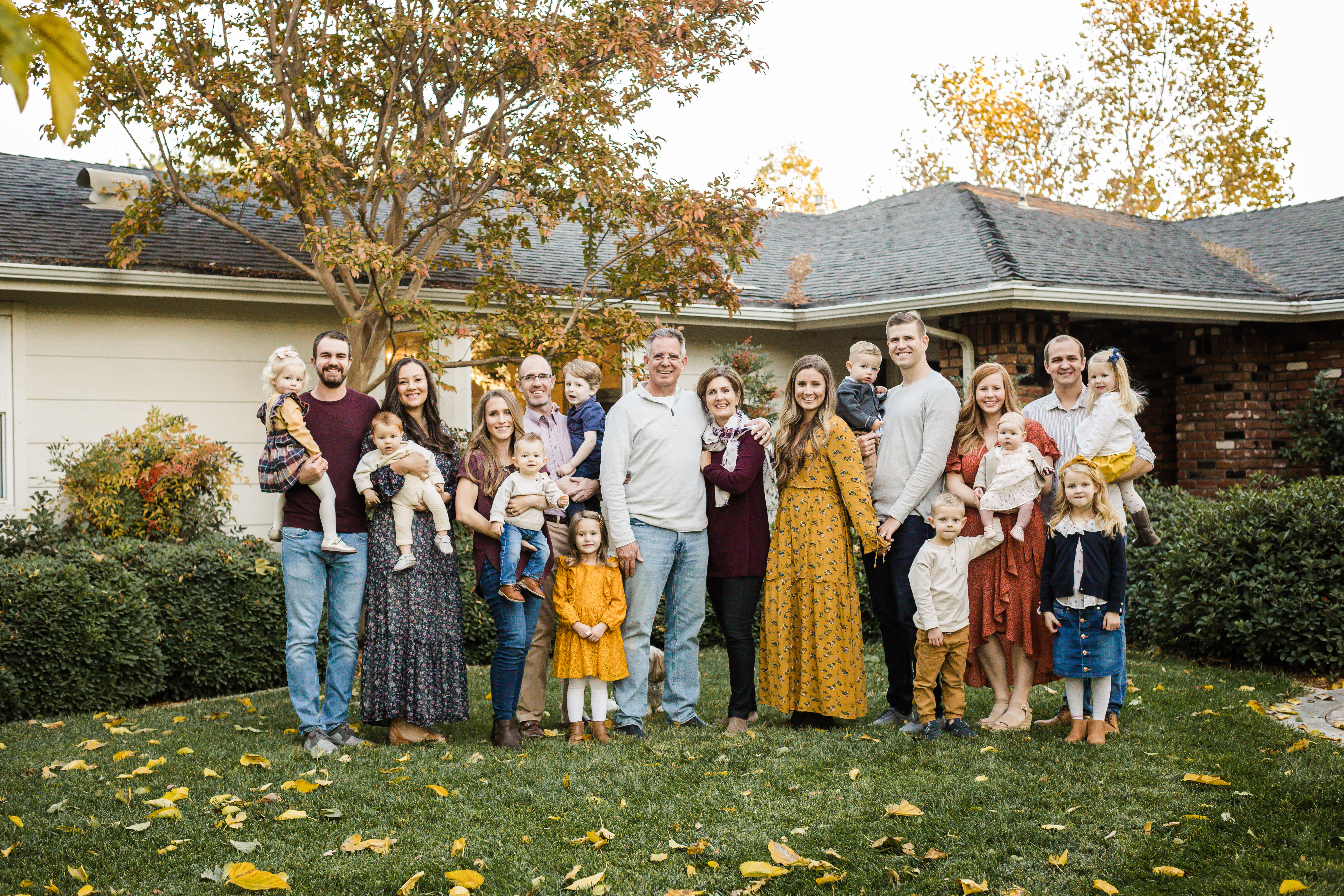 We planned to attend an Allred Family Reunion in Southern Utah during the Thanksgiving week with all of Susan's siblings.  Many months of preparation went into making the reunion a success.  Unfortunately, the family rightly decided to cancel given the virus risk to Susan's parents. As a pivot, all the kids came to Riverside, CA to celebrate Thanksgiving together.  We loved having everyone once again in our home.  No social distancing going on here!  We are so thankful for family and the eternal nature of these relationships.
With the two new arrivals in 2020 (Grant and June) we are now up to 10 grandchildren (5 boys, 5 girls).  We have one more on the way in 2021.  Annie is expecting a girl!  What a delight and joy this stage of life.  Our cup runneth over!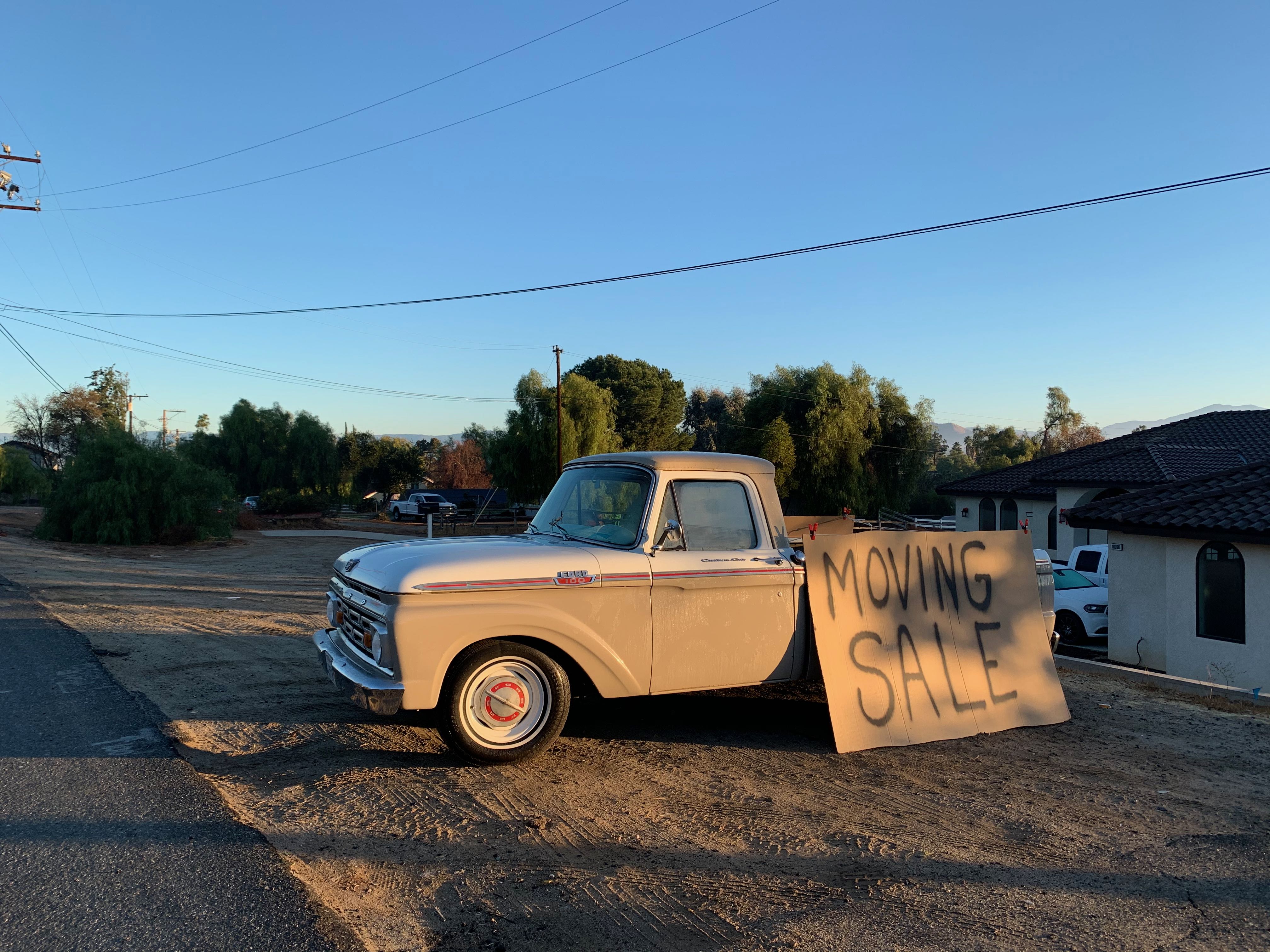 You may have seen a moving sign on Washington Street a few days back.  Yes, we have decided to downsize in 2021.  It's time for a new adventure.  After being in this home for over 20 years it's time for a smaller foot print.
We leave you with this Christmas song from Adam & Christy's Molly.
Have a wonderful Christmas and Happy New Year!
Love,
The McKells