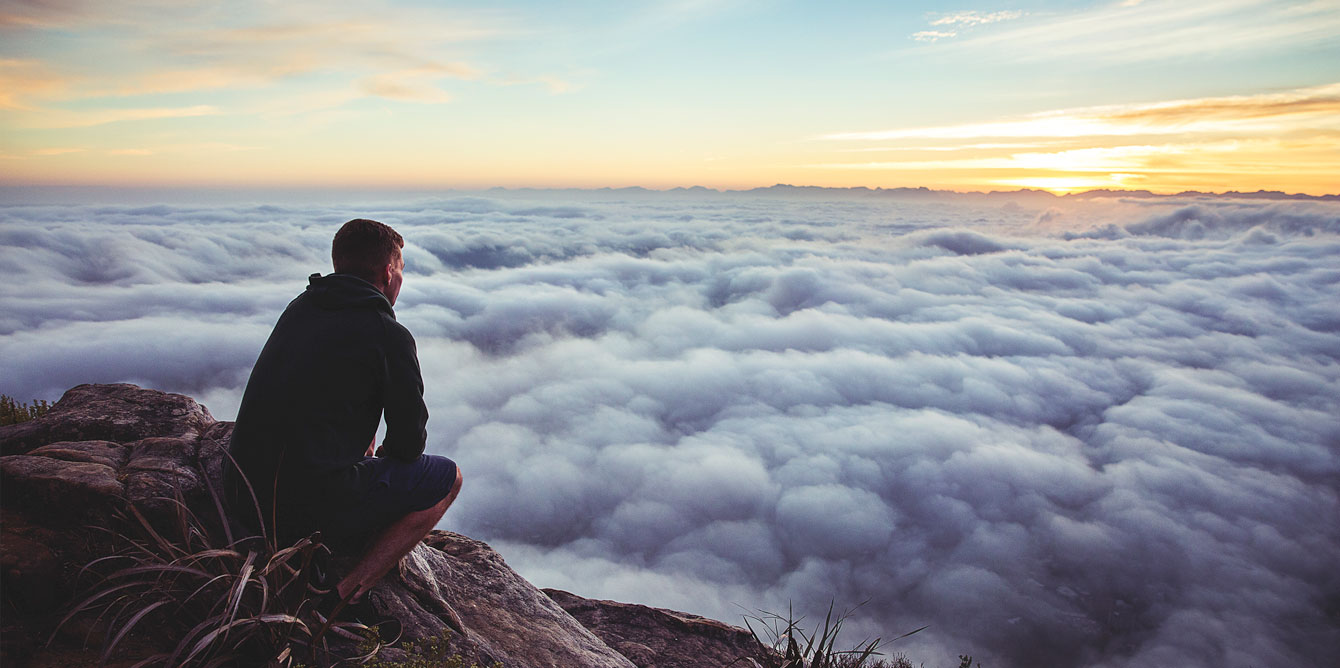 Have you ever noticed that experiences in life seem to come in waves?  Life seems to be flowing along just fine and then bada bing, bada boom. As an entrepreneur, I have lived my life with a familiar cadence of smooth sailing waters followed by unannounced tempests and storms.  Sometimes, the pressures and deadlines during a stretch of weeks have been so pervasive that I have often privately whispered, "Just get me to Friday!" believing that the heightened drama would subside by weeks end.   Of course that was rarely so.  Ever felt this way?
Of course, as I have gotten older I have learned that smoother water always comes, the rain and wind subsides and clearer skies appear. Over the last couple weeks, life's weather has been rather turbulent.  The highs and the lows have converged into one and yet my faith in a loving Heavenly Father's Plan has allowed me to see and understand the meaning of it all.   For this, I am grateful.
Just a few days back, Wade Allen McKell was born to my oldest son Adam and his dear wife Christy.  Molly and Kage now have a little brother to cherish and love.  Mom and baby are doing well. That brings the total to 8 grandchildren, so far!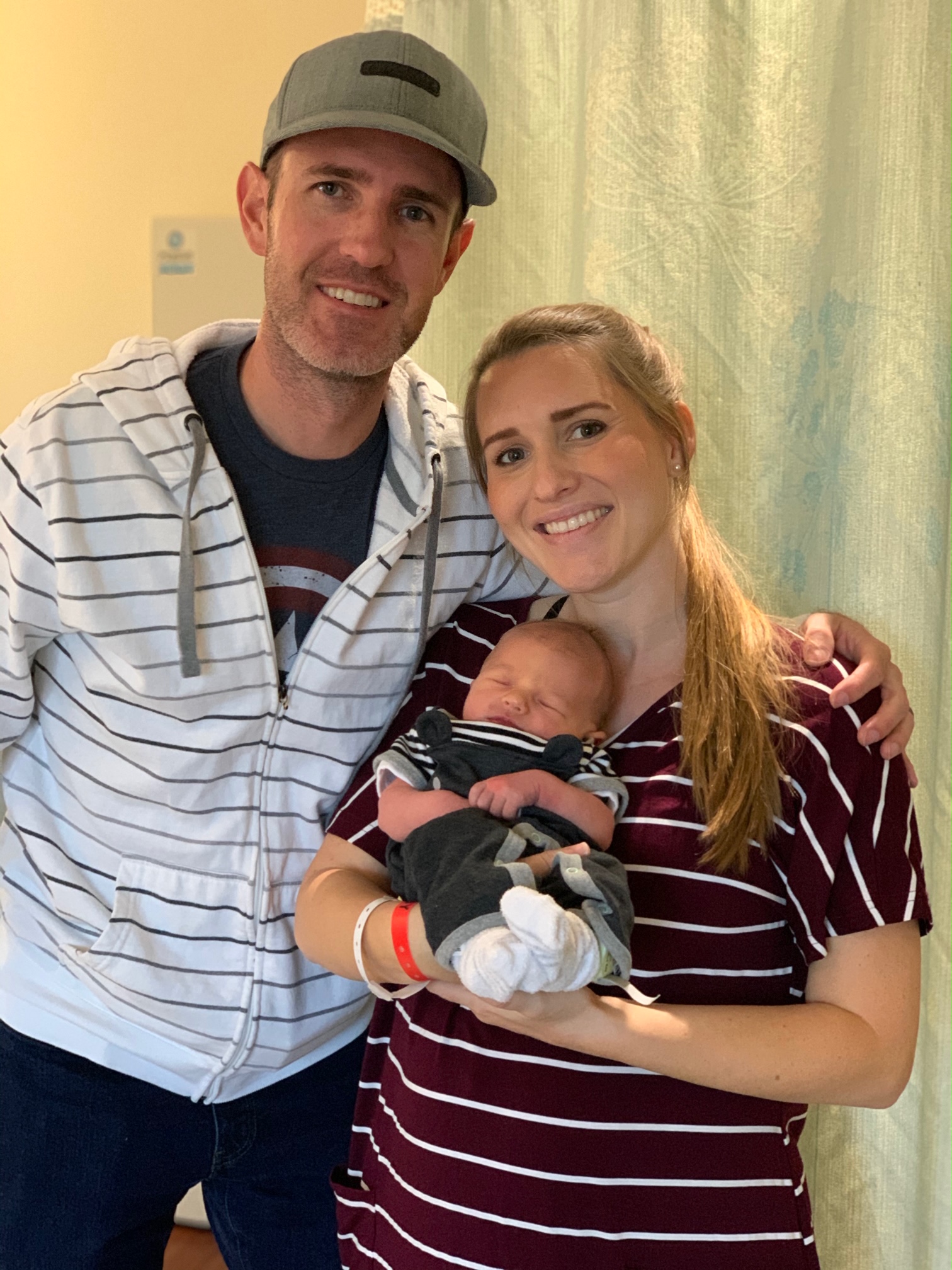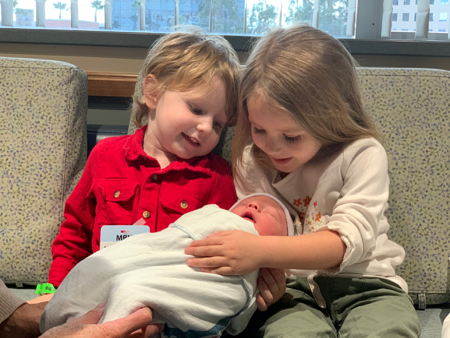 We welcomed two grandchildren in 2018, two more in 2019 and have two more coming in 2020.  I must say the grand parenting time of life has caught me off guard.  A few years back we enjoyed four weddings in five years and now the little ones are coming.  We send our prayers toward heaven for a gracious and loving Heavenly Father who blesses us with these new spirits.  We feel an overwhelming sense of gratitude at this Thanksgiving season.
The phone range at 3:30am.  It was time!  Susan rushed to lend a helping hand with the older children, as Adam and Christy raced off to the hospital.  Within a few hours, we were introduced to the newest member of our family.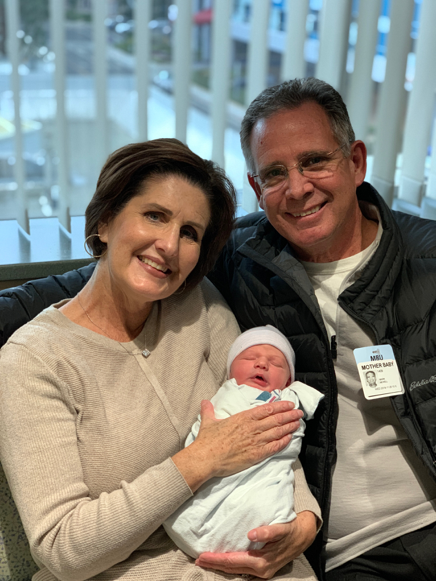 Holding these new arrivals causes one to ponder life's most pressing questions, "Where did I come from?" "Why am I here" and "Where will I go after I die?"  Many years ago, as a young missionary in the Philippines, I loved helping others learn the answers to these yearning questions.
Understanding our origins and connecting with our life's purpose can change everything.  These truths give us context and meaning in all we do.  It can give us unquestionable peace.  It helps us understand adversity and setbacks.  It shapes our decisions and choices and so much more. Learn more.
Speaking of our eternal heritage, the Lord said to the great prophet Abraham,
"Before I formed thee in the belly I knew thee and before thou camest forth out of the womb I sanctified thee to be a prophet before nations." 
We were all in the beginning with God, a premortal life.  We lived with him while working out our first estate.  The ancient prophets have spoken of it time and again and latter-day prophets have reaffirmed this beloved doctrine. Our connection to a loving Heavenly Father is ever present.  We learn in Hebrews,
"Furthermore we have had fathers of our flesh which corrected us, and we gave them reverence: shall we not much rather be in subjection unto the Father of spirits, and live?"  Hebrews 12:9.
 I have always loved the words of William Wordsworth which speak to our eternal beginnings.
"Our birth is but a sleep and a forgetting:
The Soul that rises with us, our life's Star,
Hath had elsewhere its setting,
And cometh from afar:
Not in entire forgetfulness,
And not in utter nakedness,
But trailing clouds of glory do we come
from God, who is our home."
William Wordsworth, 1770-1850
As children of a loving Heavenly Father we have a noble heritage and yet so many wonder and struggle with their own identity and purpose.  As years pass I have found these truths to provide rich meaning and comfort, especially when we choose to look at our lives from an eternal perspective.  Learn more.
Of course, as we experience beautiful vistas, unsettled storms sometimes gather.  In the midst of this wonderful birth, we learned of the passing of my dear Uncle John Elden Ord.  John was 79 and had been struggling with heart challenges.  On an out of state business trip, I visited John in the hospital and it appeared he was on a permanent mend, but his return home was only for the summer.
Within hours of hugging a newborn grandson, Susan and I traveled to Utah for the funeral where hundreds gathered to celebrate such a unique man.  It was said of John,
"A heart that beat so relentlessly for others, finally found its reluctant rest. A man known for his genuine love for people, quick wit, generosity, positivity, optimism, and unfailing ability to make someone feel like a million bucks; John lived a full and vibrant life leaving all in his path better than he found them."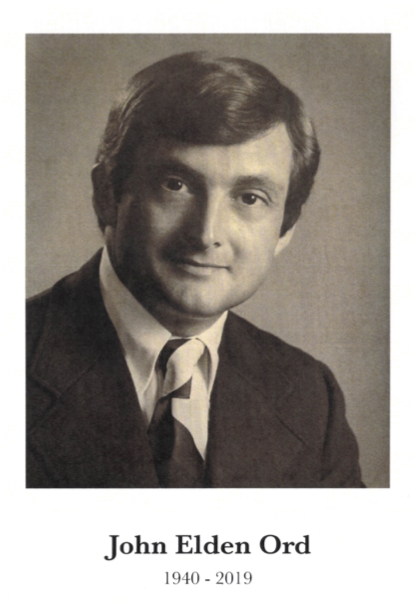 For a younger nephew, Uncle John was larger than life.  He was someone I looked up to and followed as an example.  His jovial nature was rarely self-promoting, but always lifting, building and encouraging others to greater heights.  I always felt better in his presence. He will be truly missed.  John is survived by my dear Aunt Margaret and her five boys, Jonathan, Patrick, Andrew, Michael and Peter and their respective spouses, as well as 23 grandchildren. A wonderful legacy!
When we experience the loss of a loved one, questions of life's purpose and the meaning of it all presses upon us. Although we mourn John's passing, our faith is strengthened knowing that we will see him again. Our spirits are eternal and continue after this life.  At death, the spirit and the body separate.  The body is laid in a grave and the spirit resides in the Spirit World, either in a state of paradise or prison. The righteous will experience paradise—happiness, rest, and peace, without troubles, care, and sorrow.
We know that if we are faithful we will be called forth on the morning of the first resurrection.  Our spirits and bodies will be reunited into their perfect frame and we can live eternally with our loved ones in God's presence.  What a comfort these truths can bring to all of us.  Learn more:
I can't help but think of the wonderful reunion John and his father, my grandfather, are having.  Elden LeRoy Ord passed a little over two years ago at the age of 103.  You might remember a blog post titled, "Thank you 'Grandpa the Great' for Keeping Me Centered."  You will see a picture of my Mother's family from the early 1950's.  John is the young man to the far left.
And so, this week Susan and I experienced a birth and a death, but our hearts are comforted in our faith and an understanding of our Heavenly Father's Plan for all His children.  How grateful I am at this Thanksgiving Holiday for faith, family and freedom and for the peace of understanding life's most important questions.
Enjoy this wonderful holiday season.