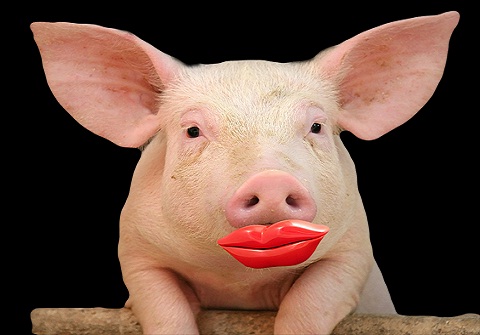 I have been sitting here at my keyboard trying to figure out how to put lipstick on a pig.  "What?" you say.  For 35+ years, I have penned a year-end Christmas and New Year's letter for family and friends.  This year, I am sitting here trying to compose some thoughts for 2020, a year that has brought a significant amount of pain and distress to so many.  There is so much to be grateful for, but finding it can be a chore.
I could chronicle a long list of descriptive words to characterize a painful year.  It could start with impeachment, move to pandemic, terrible loss of life, riots, to a profound loss of trust in our institutions, but I don't think that literary cadence will brighten any hearts.  Again, searching to put lipstick on a 2020 pig!
If I reach back into my box of experiences, I have learned that how one responds to life's challenges is a key to success. When stuff happens, our attitude, our focus and our perspective are crucial in charting our individual journeys, not to mention our emotional health and well-being.  Fortunately, we all have agency!  We can set our attitudes, determine our focus and elect a perspective that can yield success in turbulent times.
Let me share with you a simple, yet life changing story from my youth that has helped me be more deliberate and intentional in the face of challenges.
When I was a missionary in the Philippines years ago my Mission President, Stephen K. Iba visited our small rented home on the outskirts of Manila in a city called Paranaque.  I had only been in the country for a few days and was still adjusting to unfamiliar humidity, pesky misquotes, a new language and rice, rice, rice.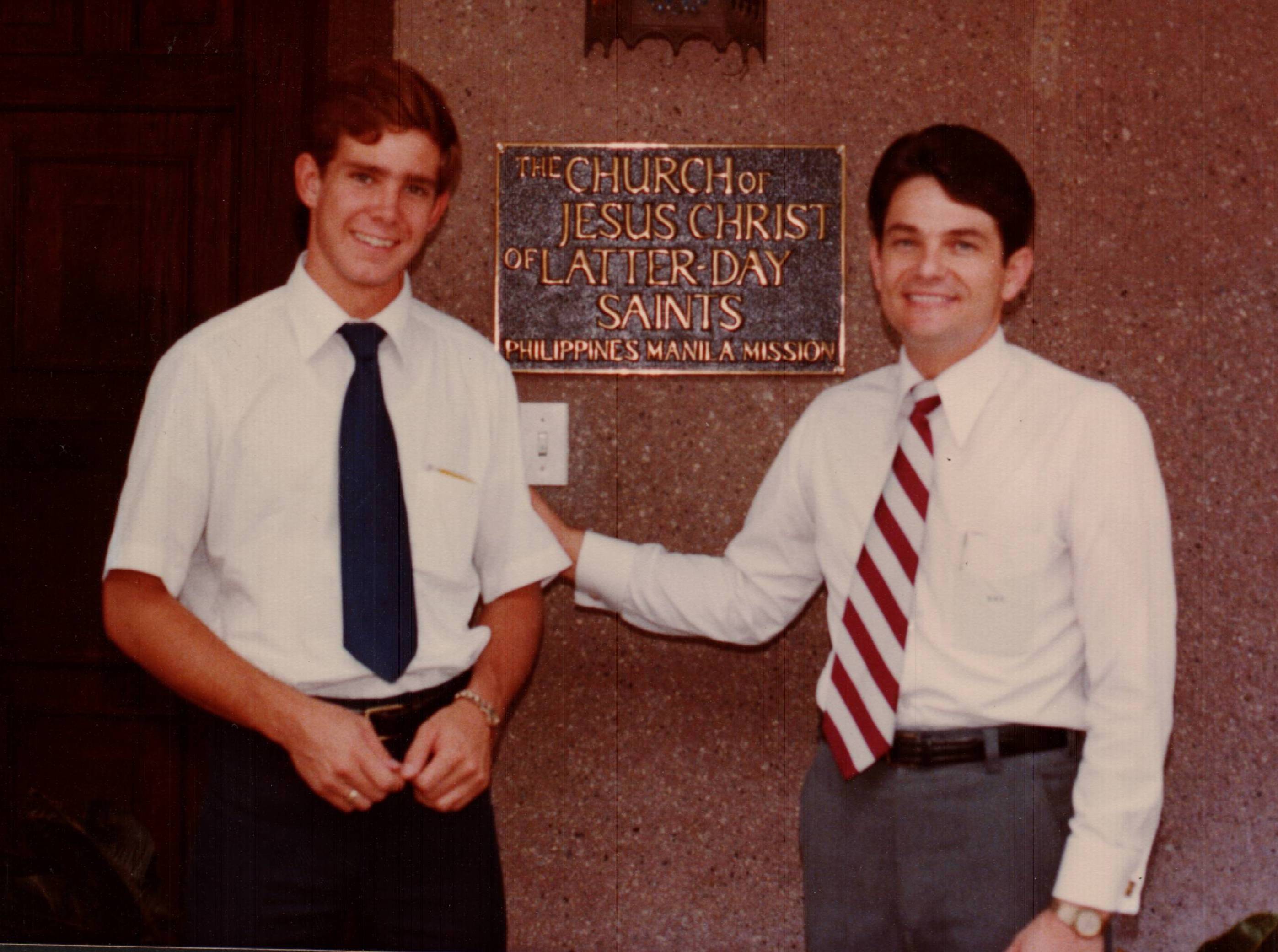 Above: My first day in the Philippines with President Stephen K. Iba, August 1979
During a personal interview early in the morning, President Iba pulled out a piece of paper and with a wide black marker in hand said, "Elder McKell, some people approach life like this."  Then he drew this.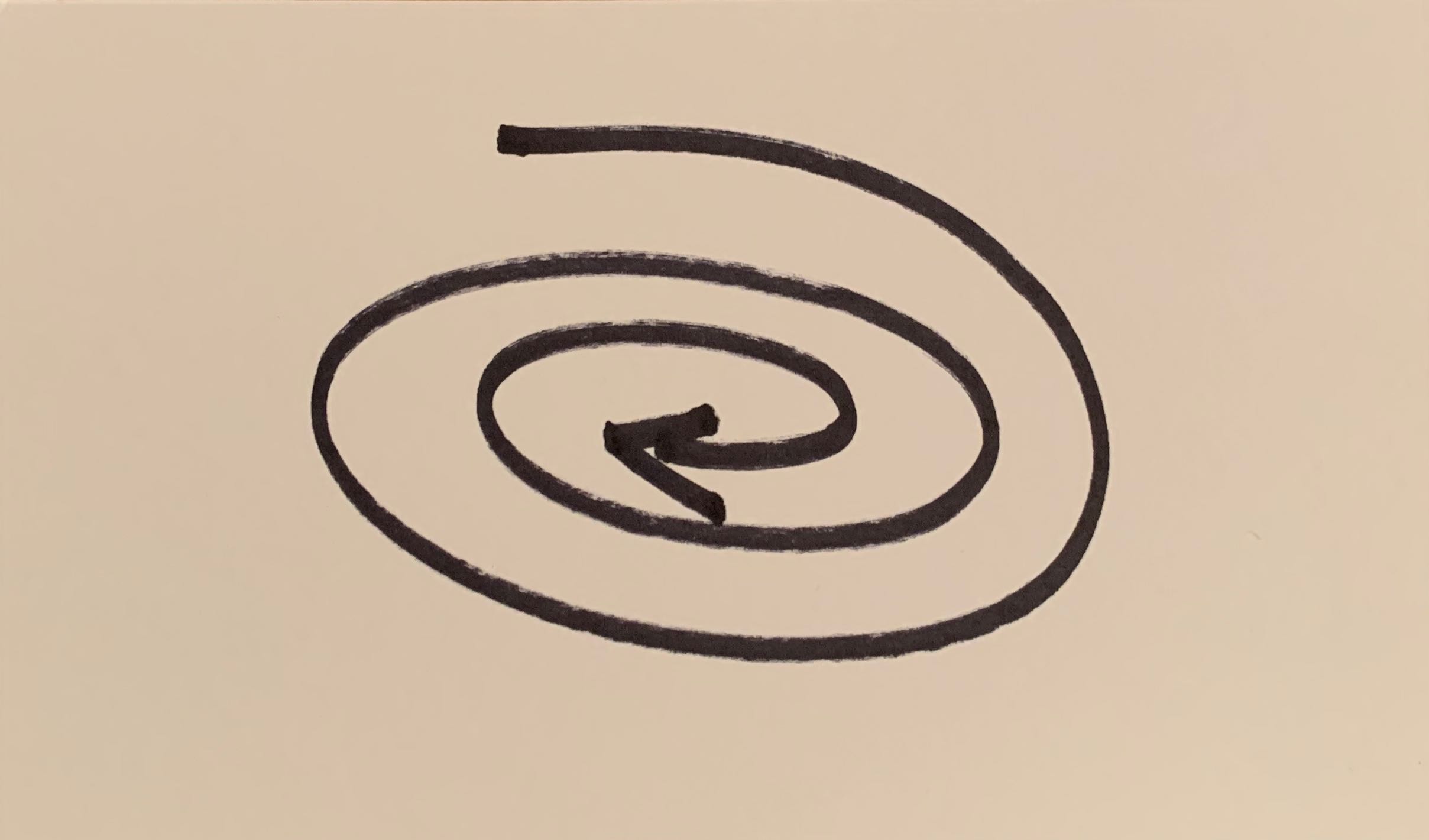 Then he said, while drawing on another piece of paper, "While others, approach life like this."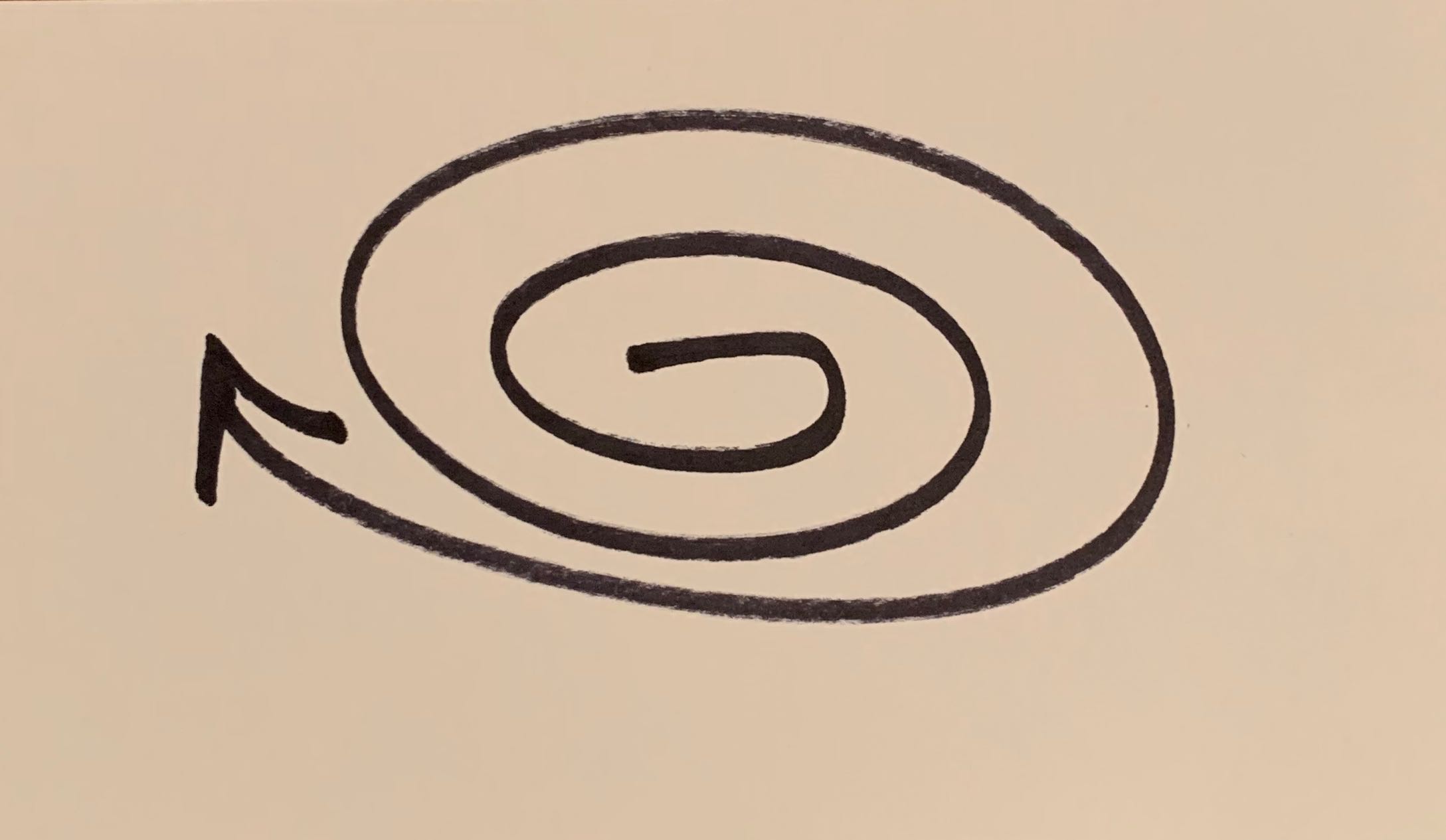 He then said pointing to the two pieces of paper, with an open hand motion suggesting a choice, "You need to decide what kind of missionary and person you want to be."
Although still a 19 year old rather selfish teenager, I knew exactly what he was trying to teach me that morning.  It hit me immediately.  I am not sure why, but it was instantaneously clear.  As I reflected, one picture represented a person with an inward focus in his life whereas the other represented an outward more open mindset.  To me, he was asking,
"Will you be the person that lifts, builds, encourages and strengthens others, or will you be a person focused on your own feelings, attitudes, perspectives and selfish desires? Will you live a life about yourself or will you live a life focused on contributing, elevating and helping others?"
Looking back after all these years, President Iba's question to me was a defining moment.  It wasn't a question solely about how I would serve as a missionary, but how I wanted to live my life.  His words pricked my heart and have forever left me pondering things that matter most.  I've never forgotten the conversation and am grateful for the wonderful lesson he taught me that day.
President Iba's simple illustration can also teach us volumes when approaching life challenges and adversity, even the trauma and pain of a tough 2020.
Sometimes in the midst of a struggle we may ask,
"Why does this have to happen to me?"
"Why do I have to suffer this now?"
"What have I done to cause this?"
I would suggest that these are more inward, self-centered thoughts or questions.  When we begin to understand the importance of opposition in our lives and how it can help shape and polish us, we might be better served if we ask other introspective questions in the face of adversity.  These might include:
"What am I to do?"
"How can I learn from this experience?"
"What is my Heavenly Father trying to teach me?"
"How can I change?" Or, "Who can I help?"
These elevated questions can lead to new outcomes and solutions.  If you believe in the power of prayer, the words we use can bring needed answers and direction to overcoming trials. As we petition a loving Heavenly Father, the scriptural invitations to ask, seek and knock are real and the blessings associated with these invites can bring peace and direction.  In the recesses of our being the power of the Comforter, even the Holy Ghost, can speak to our mind and our heart and give us answers in our pleadings.
As 2020 winds down, may we realize that there is so much we can learn through adversity.  Without opposition we are nothing.  We can't know the sweet without experiencing the bitter.  We would like to avoid the pain, but in each adversity is the seed of an equal or greater benefit. Oh, the wisdom that builds from experiencing the storms of life.  My Dad has always said, "The best experience often comes from bad experience."  I have found this to be true.
Consider the questions you ask yourself.  Which of the above pictures would you say describes you?  Do you need to make a change?  Of course, we all do!  I am constantly in need of an adjustment because fighting the natural man is ever present.  Take a pause and do what I call, "Catch yourself, catching yourself."  Watch, observe and be honest with yourself.  You may draw some helpful conclusions before this year is over. Remember, discipleship is about "becoming" not just "being."
This obviously didn't turn out to be our annual McKell Family Holiday letter! Ha!  Stay tuned for our holiday message.  I will try again.
I hope these simple thoughts that flowed to my key board late this evening are meaningful to you.